Building a content strategy for medical learning platforms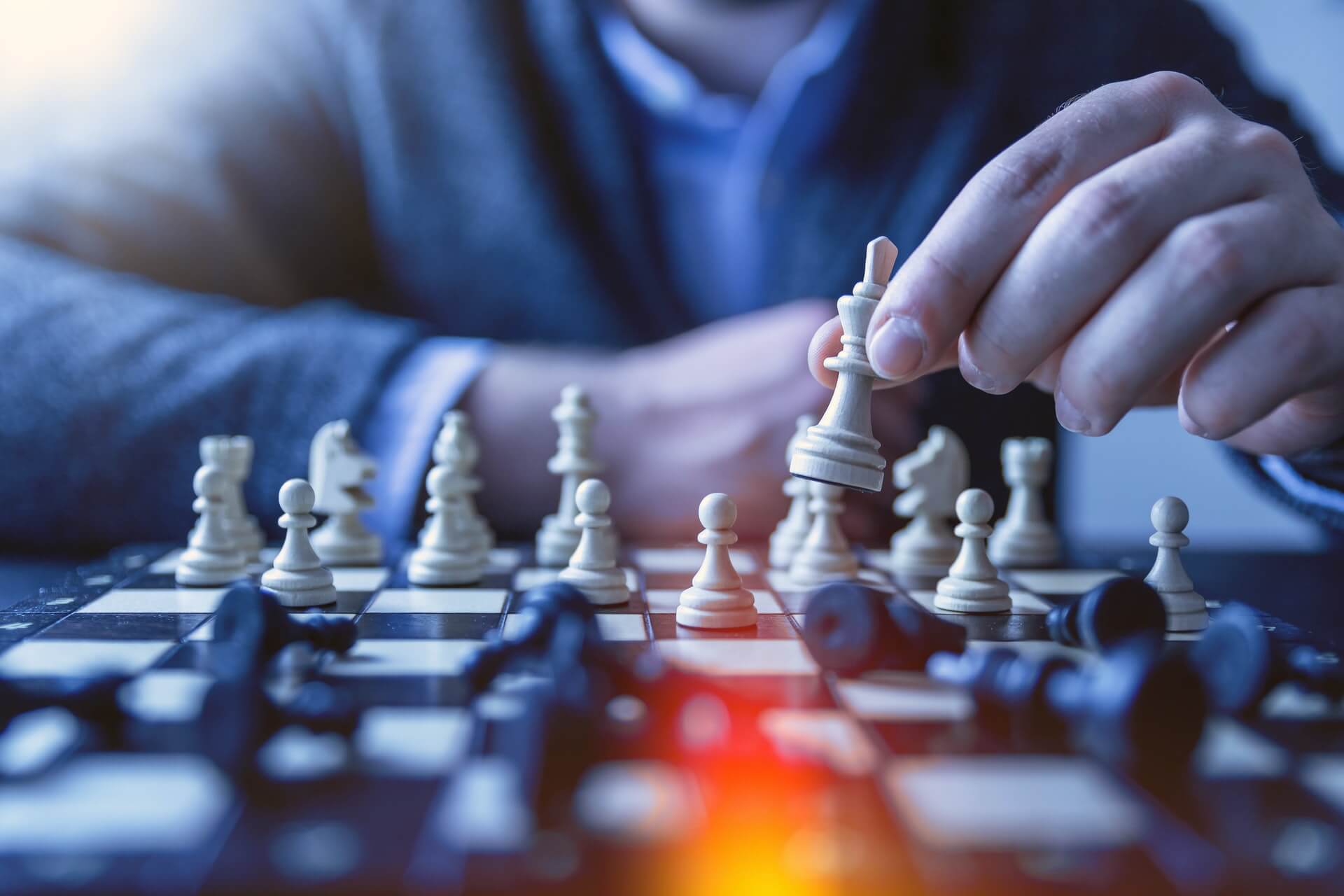 As medical education is going mobile, it is high time to introduce the key rules of successful content strategy that ace the test.
Medical education goes digital
According to the WHO report about mHealth, digital technologies are becoming an important resource for health services delivery and public health, having the significant potential to revolutionize how people interact and perceive health services. Among many advantages of digital that WHO points out, mHealth has been shown to improve the quality and coverage of care, increase access to health information, services and skills, as well as promote positive changes in health behaviors [1]. The unique advantages and opportunities offered by mHealth can be used in medical education.
The urgency for rapid adaptations to the new circumstances has occurred as a springboard for remarkable innovations in medical education, including the promotion of a more "evidence-based" approach [2]. Responding to the wave of covid- and vaccine-related misinformation, Evidence-Based Medicine (EBM) has taken its prominent place in medical content creation, significantly influencing digital medical education. 
With the flow of reformulated learning behaviors and accelerated technological advancement, digital medical education is continuously developing, striving to support young healthcare professionals all over the world. Albeit challenging, developing a medical learning platform in such favorable conditions can provide significant opportunities for your business. And one of the most critical parts of this process is building your content strategy. 
As medical education is going mobile, it is high time to introduce the key rules of building a content strategy for medical learning platforms. Read more and discover how to provide engaging e-learning materials that make the cut.
Why does content for med learning apps need more attention than a "normal" learning app?
According to experts in the field of med learning, medical education incorporates a mixture of theoretical and clinical issues.
Hence, during the development of your medical learning platform, you should focus on the primary goal of your app - to fully engage and interest your audience while educating them about particular health-related issues. Thus, in contrast to the entertaining apps that mainly aim to amuse and bring fun, your digital platform requires a perfect balance between amusement and expertise. Consequently, not only should the platform be highly knowledgeable, but, more importantly, it should be developed in a way that is clear, understandable, and engaging for the young generation of healthcare professionals.
Understand your audience
Developing a medical learning platform means reaching out to a particular group that is still completing its medical education or has just finished it. The new generation of healthcare professionals is truly unique in terms of its attitude towards technology, and this aspect cannot be omitted while building content for med-related apps. 
Digital Native Doctors are young healthcare professionals that grew up and completed their medical training in the digital age. Having grown up surrounded by technological blessings, they have a deep understanding of digital media and interact with them often and easily [4]. Not only do they use social media in their everyday private life, but also for professional issues. As digital is their bread and butter, they have particular needs, expectations, and acquired behavior.
Thus, the entering point of building your content strategy should be getting to know your target audience - medical students and young doctors. Try to go into their head to understand the needs and expectations about medical learning platforms and, in a broader sense, their attitude toward medical education itself. Discover their pain points and desired gains through some research methods - both qualitative and quantitative. We described some useful techniques for understanding a user in our latest e-book.
https://brandmed.com/resources/digital-product-design
For example, although university tutorials and lectures may provide a great learning foundation, they rarely employ useful tools to consolidate knowledge or study at students' own pace. In this case, learn in detail what challenges they face while studying for exams, courses, or particular topics. Besides, some medical subjects may be less of a priority during official education, whereas they are crucial in future medical practice. It is also a chance for you to identify digital doctors' must-haves for online learning. Diligently find an appropriate probe and conduct market research. The useful investigation techniques include online surveys and/or questions in your social media channels and, in a quantitative way, in-depth customer interviews.
Reaching out to your target audience also means using appropriate style and tone.
However, if you decide to rely more on informal language, keep in mind that it is still a learning platform revolving around medicine, and the content has to be based on scientific findings.
Specify the shortcomings of medical education and determine students' pain points and desired gains. Furthermore, take into account their behaviors acquired through interactions with technology, not forgetting about weaving YOUR expertise.
Medical know-how
Medical education involves a plethora of aspects. Various learning standards, objectives, outcomes, study materials, learning units, and different assessment methods constitute a complex landscape that has to be fully understood while building your content strategy. Whereas appropriate style and learning about your audience are the entering steps of your creation, expertise is the undeniable principle.
By combining study materials with evidence-based medicine, students will be able to broaden their understanding of complex medical subjects. As the EBM approach adopts the recent scientific reports, it makes your material credible and up-to-date with the latest medical developments, which is so important in medical practice.
Medical education has many considerable complexities that a person outside of the medical field won't be able to grasp. Thus, when developing your med learning platform, you need the expertise, without which your content will be just hollow words.
Types of content 
Considering that the main goal of your app is to educate Digital Native Doctors, you have to devote special attention to the types of content that you may use. 
There are different learning formats such as text, video, audio, quizzes, and many more. Choosing which one is the best for your medical learning platform depends on your audience's needs and your app goals.
Results coming from recent studies are clear: 65% of respondents claim to be visual learners [5]. Thus, adding other forms of content will be advantageous both for you and the users. As 90% of information transmitted to the brain is visual [5], the lack of proper visual content is simply a lost opportunity. 
The capacity to take in, comprehend, and more efficiently synthesize large amounts of new information", according to Stanford University's Robert E. Horn [6]. This way, you will enhance the learning experience of your audience while keeping your content highly engaging.
For example, a video is a powerful tool that will help you logically explain a complex medical subject in an engaging way. However, ensure that videos are short and do not exceed 5-7 minutes to watch; otherwise, users can easily get bored or distracted.
Combining images, statistics and text will make your message more clear and accessible.  On the other hand, case studies are perfect for training courses because they are relevant to the topic and explain the subject in a real-world scenario [7]. Case studies also use a process resolution methodology to solve problems.
The diversity of content should also go in line with the app's features. Given the complexity of medical education, it may be beneficial to introduce various entry levels and group similar subjects into distinct courses. This is when the UX comes to play. To learn more about the importance of User Experience for med-related products, check out our article where we covered this topic comprehensively.
Finally - quizzes! An effective e-learning platform should be designed to include outcomes assessment to determine whether learning has occurred.
 When you're introducing the course about laparoscopy, let the user complete it with a custom, practical quiz to test the learning outcomes. At the same time, make sure that learners get feedback about their choices and eagerly come back to your medical learning app.
Embrace a fresh and diverse content strategy
The best content strategies for medical learning platforms are engaging, well-researched, and tailored to the needs of Digital Native Doctors.
If you want your audience to keep returning to your mobile app, it's crucial that you keep your content fresh and diverse. Different formats work for different goals, so find the content type that meets the specific needs of Digital Native Doctors. Combining various kinds of features and elements will turn your e-learning content into highly interactive materials that are up-to-date with your audience's expectations, interests, and visual learning behaviors.
Building a powerful content strategy for medical learning platforms may be a formidable challenge. To successfully face it, turn to experts that specialize in mHealth design, development, and communication with healthcare professionals. Make your medical learning app a reality. Let's make healthcare digital together.
1. World Health Organization, mHealth, Use of appropriate digital technologies for public health, https://apps.who.int/gb/ebwha/pdf_files/WHA71/A71_20-en.pdf last accessed: 01.04.2022].
2. Papapanou M, Routsi E, Tsamakis K, et al, Medical education challenges and innovations during COVID-19 pandemic, Postgraduate Medical Journal Published Online First: 29 March 2021. doi:10.1136/postgradmedj-2021-140032 [last accessed: 01.04.2022].  
3. Majerník, J., Kacmarikova, A., Komenda, M., Kononowicz, A., Kocurek, A., Stalmach-Przygoda, A., Balcerzak, Ł., Hege, I. & Ciureanu, A. (2022). Development and implementation of an online platform for curriculum mapping in medical education, Bio-Algorithms and Med-Systems, 18(1), 1-11. https://doi.org/10.1515/bams-2021-0143 [last accessed: 01.04.2022]..
4. Swannell, C., Digital Native Doctors,  Med J Aust || doi: 10.5694/mja16.0703C1, https://www.mja.com.au/journal/2016/204/4/digital-native-doctors [last accessed: 01.04.2022].
6. Studies Confirm the Power of Visuals to Engage Your Audience in eLearning, https://www.shiftelearning.com/blog/bid/350326/studies-confirm-the-power-of-visuals-in-elearning [last accessed: 01.04.2022].
7. Horn, Robert. (2022). Visual Language and Converging Technologies in the Next 10-15 Years (and Beyond), https://citeseerx.ist.psu.edu/viewdoc/download?doi=10.1.1.360.5860&rep=rep1&type=pdf [last accessed: 01.04.2022].
8. H. Singh, 27 eLearning Content Types That Will Turn your Courses from Good to Great, https://www.business2community.com/strategy/27-elearning-content-types-that-will-turn-your-courses-from-good-to-great-02385122 [last accessed: 01.04.2022].