Full-digital: building relationships with your pharma audience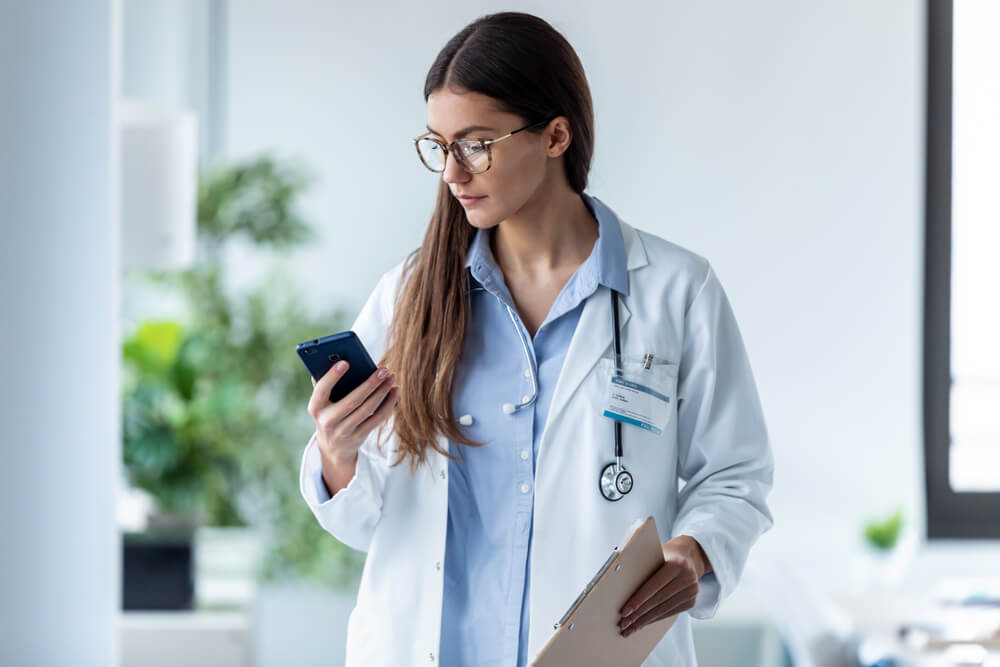 The digital era requires innovative approaches. How to form long-term bonds with your pharma target audience online?
Building relationships with your pharma target audience
All lasting business relationships begin with trust. Emerging companies struggle with building authentic relationships with potential customers while launching a pharma-related marketing campaign. Experienced businesses, on the other hand, are faced with an even more demanding challenge - maintaining trust. Therefore any stage in the development of a pharmaceutical organization's marketing campaign is inherently associated with a continuous process of building or maintaining relationships with customers.
However, in light of how drastically the market has changed over the years, the previous, well-known practices of building trust might no longer be valid. The digital era has simply reinvented marketing, forcing companies to start exploring new digital solutions as soon as possible.
The root of the problem
Before the pandemic, communication with doctors strongly relied on pharmacy representatives visiting doctors during their daily practices. Once they were able to "catch" a time-deficit doctor while he or she was working, they could focus on developing a relationship. What about now? Today's Internet users, i.e., digital doctors decide whether they want to access certain content, when they want to get it, and what they want to read. Consequently, "catching" a doctor on the Internet is even more complicated. If a doctor isn't interested in something online, he or she will simply skip your article and not even get to the part about your product advertising.
Therefore, the pandemic has been driving the radical transformation of the med-related market. Due to the lack of effectiveness, previous offline methods of building relationships are becoming irrelevant. Having this realized, companies fearing for survival decided to move their businesses online. Moreover, the demand for online medicine stimulated the growth of digital solutions in a previously "uncluttered" market.
Consequently, pharma-related firms have doubled down on their efforts to develop digital opportunities for virtual communication with healthcare providers and patients [1]. Digital "fast-build products" were launched at an ever-increasing speed out of necessity, reducing the development-to-release cycle to a tight deadline.
In the pursuit of a rapid product launch, pharma projects often ignore the in-depth study of their target audience and the development of a thorough marketing strategy. Missing essential nuances affecting further interaction with doctors, they are all trying to do the same thing: grab the attention of medical professionals and get noticed in a crammed healthcare field. However, for a long-term engagement, this can be a dead end.
Note: Pharmaceutical companies need to focus on what the doctor needs and what content can be useful to him or her.
How to build relationships with your target audience in today's digital environment
#1 Generate content that your audience craves
Among many things, a well-planned marketing strategy includes the creation of valuable content. Such content should not only address specific pain points but also answer questions that are of significant interest to doctors. That's how trust and further collaboration are built. Most doctors consider digital platforms as educational sources. You can become that source by providing content that includes valuable data and educational insights. For example, this can be done through coworking initiatives, conference proceedings, and professional development materials. But remember that there is an audience for every piece of content. Do you know your audience?
Pre-content creation stage not to be ignored
Reaching time-poor HCPs and keeping them engaged is an uphill battle! However, evidence-based, professionally targeted content can be of great help. Before you start creating content your audience craves, you need to analyze HCPs and then tailor the content to both their needs and your brand.
Here are some important questions to ask before you start content creation:
What questions is your medical audience looking for answers to?
What digital channels do users prefer?
At what times are they most active in the digital space?
What is the main persona (age, interests and even lifestyle) for whom you are going to tailor the content?
Then you can begin to develop a content plan according to the outcome of the previous step:
What type of content will be a priority (blog articles or social media posts)?
What is the primary channel for content delivery?
What are the "hottest" topics for your audience?
How often is it necessary to provide content?
What visuals will accompany the text (high-quality images, illustrations, short videos or presentations)?
And, finally, when generating content that builds authentic connections with your audience, try to adhere to the following five principles:
Respond to your audience's questions
Don't create "versatile" content
Personalize it
Make it useful
#2 Social media as a powerful field for building relationships with your audience
80% of people on social media (SoMe), including patients and healthcare providers, use digital channels to research health-related information [4].
More and more doctors perceive SoMe as a useful tool for meeting their personal and professional needs. They can exchange their knowledge, share new ideas with other experts or follow colleagues and their research. Given the growing involvement of doctors in SoMe, 65% of pharmaceutical marketers and more than half of biotech companies leverage social channels as a core part of their marketing campaigns to engage HCPs [5]. And they are on the right path.
If you have picked social media as your number-one relationship-building instrument, you may find the following tips helpful:
Choose your social network
The fact is that Instagram supports one content format and interaction policy. For example, engaging pictures and short, entertaining Reels and Stories are ideal content for this platform. The Instagram audience also values active daily interaction. Since the LinkedIn platform has a slightly different tone of interaction between pharma projects and doctors, it is recommended to share more med-oriented posts and expert insights. YouTube is a purely video-accepting interaction format.
Provide Evidence-Based Medicine (EBM) content
Social media is flooded with information. Consequently, it becomes more difficult to determine which data is actually valuable. As a healthcare company, you are responsible for the information you provide. Therefore, share reliable sources, validate data, and create EBM content. This way, you create mutually beneficial bonds between your pharma brand and doctors.
Regular engagement is what social media is all about. Updating your blog 3-4 times a month will simply not be enough. Although each platform offers different interaction levels, day-to-day posting, liking, commenting, and activity in themed groups are all parts of effective SoMe engagement. A more diversified activity is tantamount to a more engaging SoMe.
Important: If you want to engage with physicians, be sure to choose the right channel. Otherwise, you might be sending as many as 100 emails promoting a specific product, but ultimately no one will read them.
#3 Make a tailored-made approach your benchmark
According to McKinsey [6], physician expectations about the quality of interactions continue to grow exponentially. For example, 81% of physicians are dissatisfied with their interactions with biopharma companies. The reason for this is the lack of appropriate communication channels and personalized content.
Personalization is not only about providing relevant content at the right time but also about delivering a seamless user experience. By combining multiple touchpoints into one, you save the user (aka a time-poor physician) from unnecessary clicks, extra page loads, and wasted time. The discerning user appreciates a well-thought-out multichannel strategy aimed at the person.
Brandmed can assist you in forming authentic connections with your audience
Launching or helping to launch healthcare projects for 7+ years, we know all the nuances of digital medical marketing. Our team of med-and tech experts is here to guide you in creating med-oriented and data-driven content, setting up your marketing strategy, and applying point-to-point SEO optimization. All to make your business successful. How about discussing the details? Just contact us.
McKinsey, A new operating model for pharma: How the pandemic has influenced priorities, https://www.mckinsey.com/industries/life-sciences/our-insights/a-new-operating-model-for-pharma-how-the-pandemic-has-influenced-priorities, [last accessed: 16.09.2022]. 
World of DTC marketing.com, HCP's use of social media, https://worldofdtcmarketing.com/hcps-use-of-social-media-the-good-and-the-not-so-good/, [last accessed: 16.09.2022].   
Indegene, The digitally-savvy HCP learnings to engage HCPs around the world more effectively and efficiently, https://indegenerep.s3.ap-south-1.amazonaws.com/indegene/pdf/articles/the-digitally-savvy-hcp.pdf, [last accessed: 16.09.2022]. 
Etactics, 50+ social media and healthcare statistics you need to know, https://etactics.com/blog/social-media-and-healthcare-statistics, [last accessed: 16.09.2022].  
Ibidem.
McKinsey, Medical Affairs: Key imperatives for engaging and educating physicians in a digital world, https://www.mckinsey.com/industries/life-sciences/our-insights/medical-affairs-key-imperatives-for-engaging-and-educating-physicians-in-a-digital-world, [last accessed: 16.09.2022].  
BCG, What Do Patients Want, and Is Pharma Delivering, https://www.bcg.com/publications/2020/what-patients-want-is-pharma-delivering, [last accessed: 16.09.2022].