Top 5 challenges of building a medical content strategy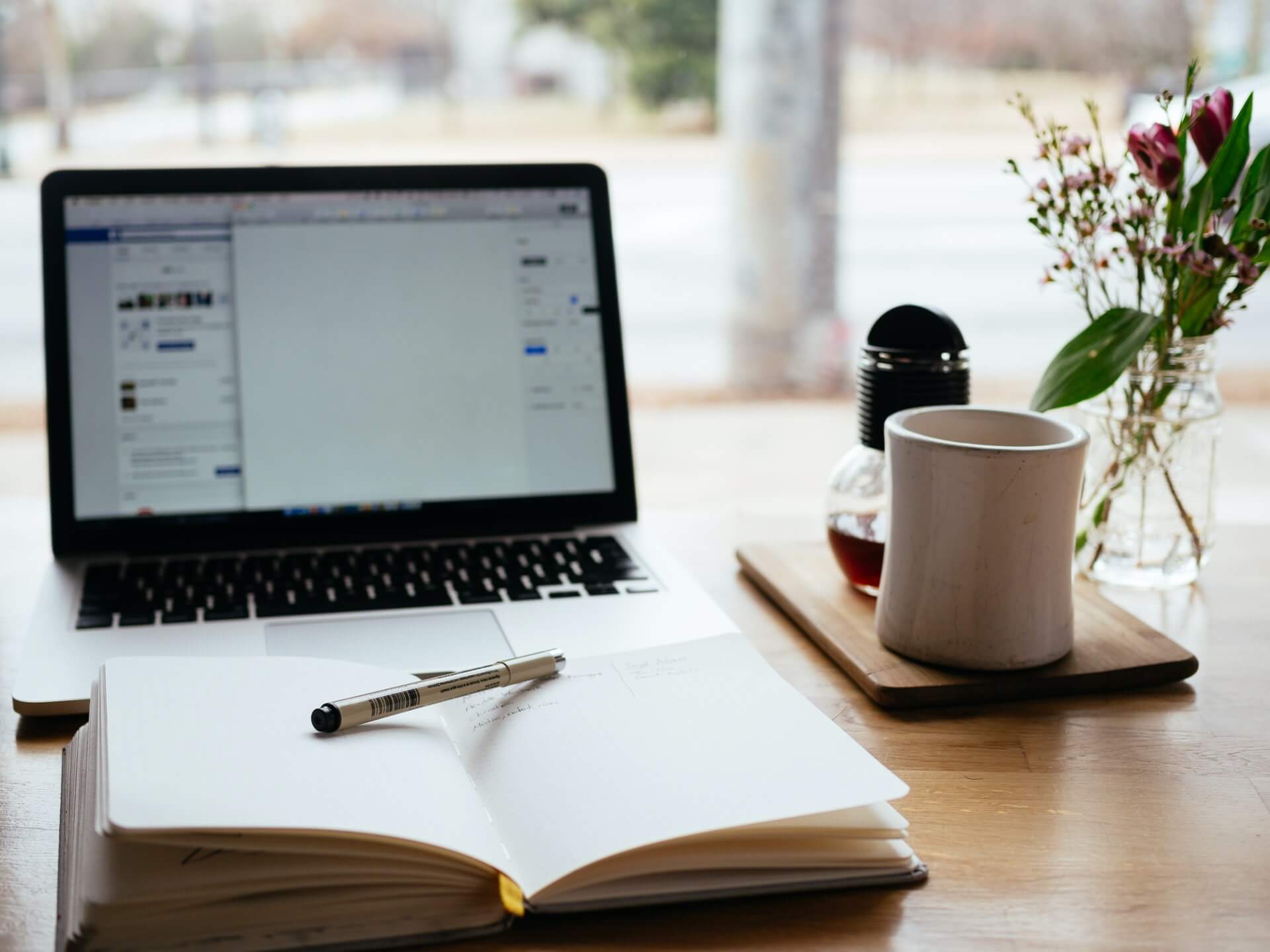 According to recent studies, 66% of internet users look online for information about a specific disease or medical problem.
This number includes both patients and healthcare professionals. 
Meticulously planned marketing content strategy for the medical industry based on compelling, relevant, and scientifically sound content allows to attract and retain a clearly-defined audience. If done correctly, such a strategy can build trust and turn recipients into loyal customers of your brand. Not to mention other great benefits such as:
boosting up sales,
increasing brand awareness,
improving engagement with your brand
leading more traffic to your website and improving SEO.
Nonetheless, creating an effective medical content strategy is oftentimes a significant challenge for healthcare companies. Besides facing a limited number of medical copywriters, healthcare companies have to guarantee high-quality content that is both captivating and scientific-based.  
After analyzing countless cases of healthcare marketers building their content strategy, we provide you with the five most commonly encountered challenges and solutions on how to overcome them. Get your notebooks ready and dive in.
Challenge #1 Producing high-quality content
According to Semrush, over one-quarter of marketers struggled with producing high-quality and authentic content in 2021 [2].
The principal dilemma of the internet is that it offers an unlimited amount of data that can be either correctly examined or misinterpreted, leading to wrong conclusions. Starting from certified specialists to supposed "experts", everyone is capable of producing materials that concern health-related issues. Nothing has demonstrated this problem as vividly as the misinformation wave that accompanied the COVID-19 pandemic.
Consequently, when it comes to content writing for healthcare, the quality of medical information is paramount. Misinformation can not only decrease trust in your brand, but most importantly, it could be a matter of life or death for patients.
For his reason, quality remains one of the most thorny problems for healthcare companies. As your brand delivers care, regardless of the particular market specialization, you have to take the responsibility of offering verified, medical information that both patients and healthcare professionals need. The only way to achieve that is to base your content on the best evidence possible.
How can I provide quality content?
To make your texts comprehensive and reliable, we'd recommend you adopt the Evidence-Based Medicine (EBM) approach. The primary goal of the EBM is to base your claims on scientifically proven knowledge – therapeutic protocols coming from peer-reviewed studies and guidelines of international societies.
In other words, adopting the EBM approach discards individual expertise in favor of the best available external clinical evidence from systematic research. As a result, your materials are backed up by the data collected by specialists from all over the world, making them more likely to be generalized to the population, thus more applicable, reliable, and trustworthy.
Challenge #2 Aligning your content with your target audience
According to Semrush, 31% of marketers struggled to create content that resonated with their audience in 2021 [2].
You may suppose that basing your content on scientifically proven knowledge dooms the content to rigid schemes and monotony. Nothing could be farther from the truth. If applied correctly, the EBM approach that supports high-quality content incorporates both the personalization and reader-friendliness of your materials.
Who is my target audience?
There is a big difference between creating EBM content for doctors, nurses, pharmacists, or patients. The same topic interests might affect each group differently. Even if the basic introduction remains the same, you should (then) dig deeper into the scope of interests of the specific target group. Thus, initially, you have to define a subgroup you're trying to reach and understand its needs and expectations the best you can.
For instance, when it comes to doctors, you may consider including knowledge about the drug's mechanism of action and side effects. In the case of patients, you should focus on applying an ultimately reader-friendly style that makes them more familiar with the health-related topic you're introducing.
Thus, to make your materials highly engaging for your recipients, you should produce content that is not company-centered but audience-centered. Instead of asking "What do we want to promote?", you must always ask "Is it relevant to my audience? Does it speak to its needs and wants?". Distinguishing your audience into subgroups will help you achieve such a tremendous goal. Only this way, by meeting your customers' expectations, you can take full advantage of executing your content marketing solutions.
As a result, your content will reinforce the solutions you're offering and strengthen the relationship between you and your targeted audience.
Challenge #3 Proving credibility and authority
With healthcare professionals being one of the target groups, you can't afford to make even the slightest mistake when creating the materials for the medical industry. Thus, the next challenge of building a powerful medical content strategy is creating content that is not only accessible but also authoritative and highly reliable. And as we've mentioned, the EBM approach turns your materials into trustworthy, up-to-date materials that go in line with the development of medicine and technology. But where exactly does the strength of EBM lie?
No room for mistakes
The process of preparing an intelligible EBM material of the highest quality includes countless revisions. As you aim to deliver a quality message supported by scientific knowledge and, at the same time, familiar to the recipient, you should include additional time in the workflow of your content creation for the extensive process of cross-checks. This includes verifying aspects such as: whether the general idea and topic are comprehensively presented, if the article is clear and understandable, if it contains up-to-date information or if the citations were put correctly in the corresponding paragraphs. Although the EBM approach to medical content writing is a long ride, it is necessary to make your materials reliable and authoritative.  
Besides, the EBM approach goes in line with Google's SEO guidelines. According to Google's Search Quality Evaluator Guidelines, a well-ranked website should be based on three principles aka E-A-T -  Expertise, Authoritativeness, and Trustworthiness. In a nutshell, a high-E-A-T website relies on extensive expertise or accreditation and contains factual content that illuminates the complex topic, consequently providing recipients with a more profound understanding [4]. Given that, basing your content on the best scientific evidence supports organic traffic for your website while building trust and credibility in your recipients. Read more about efficient SEO strategies for the healthcare industry here.
Challenge #4 Keeping your content consistent
A powerful medical content strategy should include a variety of content types to capture audience interest from different angles. It can include not only articles and ebooks but also videos, infographics, podcasts, testimonials, and many more (as long as the particular content type is tailored to your audience's preferences). According to Xerox, readership rates are 80% higher when their content uses visuals like infographics, charts, color designs, and images [5]. In this view, the combination of different mediums is also absolutely essential!
However, marketing content strategy is not just about numbers, trying all mediums and content types simultaneously, or publishing materials one after another just for the sake of having published what you've decided. Consistency is about keeping your overall message clear, making you relevant, and keeping your audience engaged with a brand.
Properly asked questions will lead you to the answers concerning your content strategy, a topic list, as well as a tone of voice, and content style. To achieve that more efficiently, think about your concept not only materially but also visually. Lean on outstanding design, visuals, and illustrations that will bring extra value to your brand as a trustworthy partner.
Challenge #5 Limited resources
According to the CMI's research, "87% of content marketers considered "budget limitations" as one of their major challenges [6]". This internal obstacle runs parallel to buyers' ever-growing need for content, particularly for health-related ones.
And with the growing number of Internet users worldwide, this number is expected to continue rising. Thus, how to take full advantage of content marketing while being limited by resources?
Prioritize Quality First
No matter the specificity of limitations you face, you need to prioritize quality over quantity. Doctors and patients have many options when it comes to obtaining health-related information. Thus, if they ultimately come across yours, it has to be impeccable. That means putting your foot forward with higher quality content – even if it means producing less of it. 
Putting things straight - if your content is of low quality, regardless of the number of different channels, you will neither establish your authority nor attract the audience to your brand. Thus, relying on high-quality content is the only effective way to achieve your healthcare marketing goals.
To successfully face the problem of scarce resources, you can also opt for outsourcing. A collaboration with an agency that specializes in communication with healthcare professionals and patients will undoubtedly help you achieve your business objectives. Brandmed services embrace various healthcare business areas. To meet industry demands, we rely on our diverse and devoted team of experienced healthcare professionals (including doctors, biotechnologists, and medical statisticians), creative designers, skillful developers, and committed marketers. Whatever the circumstances, in Brandmed, we strive for the highest quality of our work. Read more about our approach to clients' needs and the recipe for success in the healthcare market here.
Rely on professionals
Building a medical content strategy is a challenging process that requires a thorough approach to EBM-based content creation, a considerable amount of time and resources, including a team of experienced medical copywriters.
Nevertheless, a powerful marketing content strategy for healthcare is extremely rewarding. It's an unprecedented opportunity for your business to take advantage of the increasing digital presence of doctors and patients who seek reliable health-related information. Relying on the professionals who excel at communicating with HCPs and patients gives you a chance to turn your digital actions into an effective strategy for building trust, increasing brand awareness, and improving customer loyalty through engagement with your brand.
To provide your target audience with high-quality medical content, get support from Brandmed. With seven years of experience (and counting!) in managing digital healthcare, we feel confident in our ability to grow and guide others. Shall we start?
1. 22 Healthcare Marketing Statistics To Know in 2022. Key Stats to Know, nytlicensing, https://nytlicensing.com/latest/trends/healthcare-marketing-stats/ [last accessed: 20.05.2022].
2. Salkin, M., 40+ Content Marketing Statistics to Power Your 2022 Strategy, https://www.semrush.com/blog/content-marketing-statistics/ [last accessed: 20.05.2022].
3. Carter A. C, Houle Sherilyn K.D., Evidence-Based Medicine: An Overview for Pharmacists, Editor(s): Zaheer-Ud-Din Babar, Encyclopedia of Pharmacy Practice and Clinical Pharmacy, Elsevier, 2019, https://doi.org/10.1016/B978-0-12-812735-3.00714-7. 
4. Google, Search Quality Evaluator Guidelines, https://static.googleusercontent.com/media/guidelines.raterhub.com/en//searchqualityevaluatorguidelines.pdf [last accessed: 20.05.2022].
5. Nuckols, B., 29 Infographic Statistics You Need to Know in 2022, https://visme.co/blog/infographic-statistics/ [last accessed: 20.05.2022].
6. McGuire, D., 5 Big Obstacles Encountered by B2B Content Marketers, https://contentmarketinginstitute.com/2020/07/obstacles-b2b-content-marketers-research/ [last accessed: 20.05.2022].
7. Drees, J., Google receives more than 1 billion health questions every day, https://www.beckershospitalreview.com/healthcare-information-technology/google-receives-more-than-1-billion-health-questions-every-day.html [last accessed: 20.05.2022].