Have you ever tried SEO in the battle with anti-vaxxers? Most common SEO mistakes of the pro-vaccination websites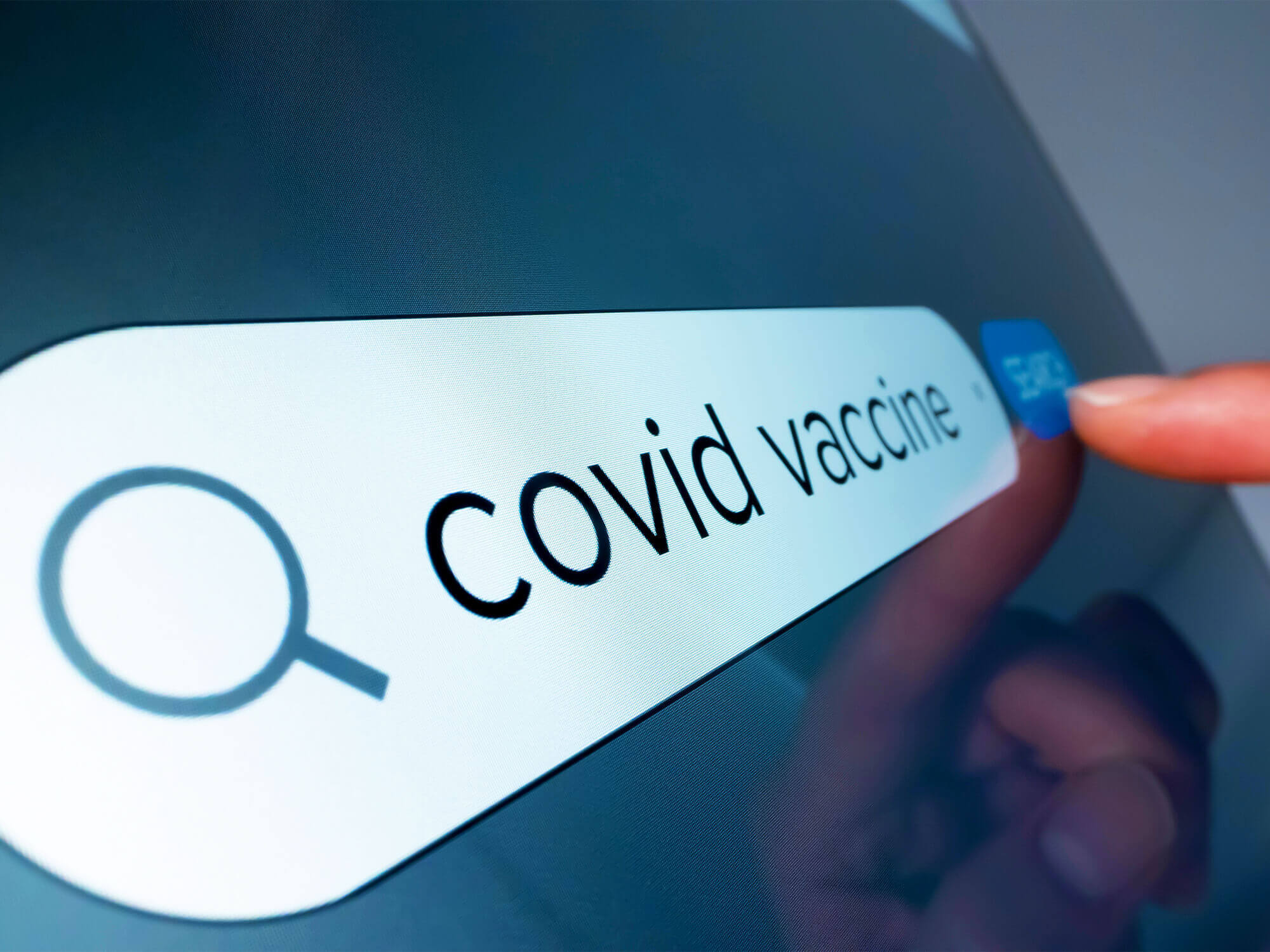 Lowest Quality Pages have earned their unique name by not providing expertise, authoritative and trustworthy information.
Obtaining high-quality, helpful, and reliable health-related content is a priority not only for the healthcare target audience - patients and doctors. It is also the main goal of Google that can either promote your site to the top of search results or rank you on the last page. Let us introduce Search Engine Optimization - a key element of every digital marketing strategy for healthcare introduced by Google.
Let's begin with the first dose of medical SEO.
What is SEO?
According to Google, SEO (Search Engine Optimization) is the process of including content on your site that has the potential to improve its visibility to search engines and their users [3]. In other words, it can help your site appear more often in relevant search results. As your SEO becomes better and more adequate, your website's status is valued higher by the engine. Consequently, you rank higher in the searches. To rephrase it, it is more likely that a user will find your site as a relevant source of information and visit it.


Why do you have to invest in your medical SEO?
Beyond question, the Internet has become one of the main sources for acquiring information. According to estimates, Google processes approximately 63,000 search queries every second [4], which adds up to 5.6 billion searches per day. Considering the micro-scale perspective, the average person conducts between three to four searches a day [4]. 
Using vaccines as an example: people search if the vaccines are safe enough if they might struggle with severe side effects, or where is the closest medical facility to get jabbed. Instead of asking their doctor, they keep exploring and scrolling until they obtain the knowledge they need.
That is why having strong Search Engine Optimization should be one of the principles of pro-vaccination campaigns. Without it, your website becomes completely irrelevant. In the worst-case scenario, you will appear on the last page of search results. Have you ever wondered which one is it?


Taking that into account, we have analyzed pro-vaccinations websites in terms of SEO. It allowed us to pick the 3 most common mistakes of Search Engine Optimization and share some golden tips on avoiding them and consequently improving the quality of your content. 
Let's jump to the second dose of knowledge and learn some tricks about how to significantly increase vaccination rates, strengthen your website's visibility and get your marketing job well done. 


Mistake 1 - focusing on the wrong message
People always want to receive the things they are looking for. They search for a reliable source of information to obtain the knowledge they need. What does it mean for your SEO?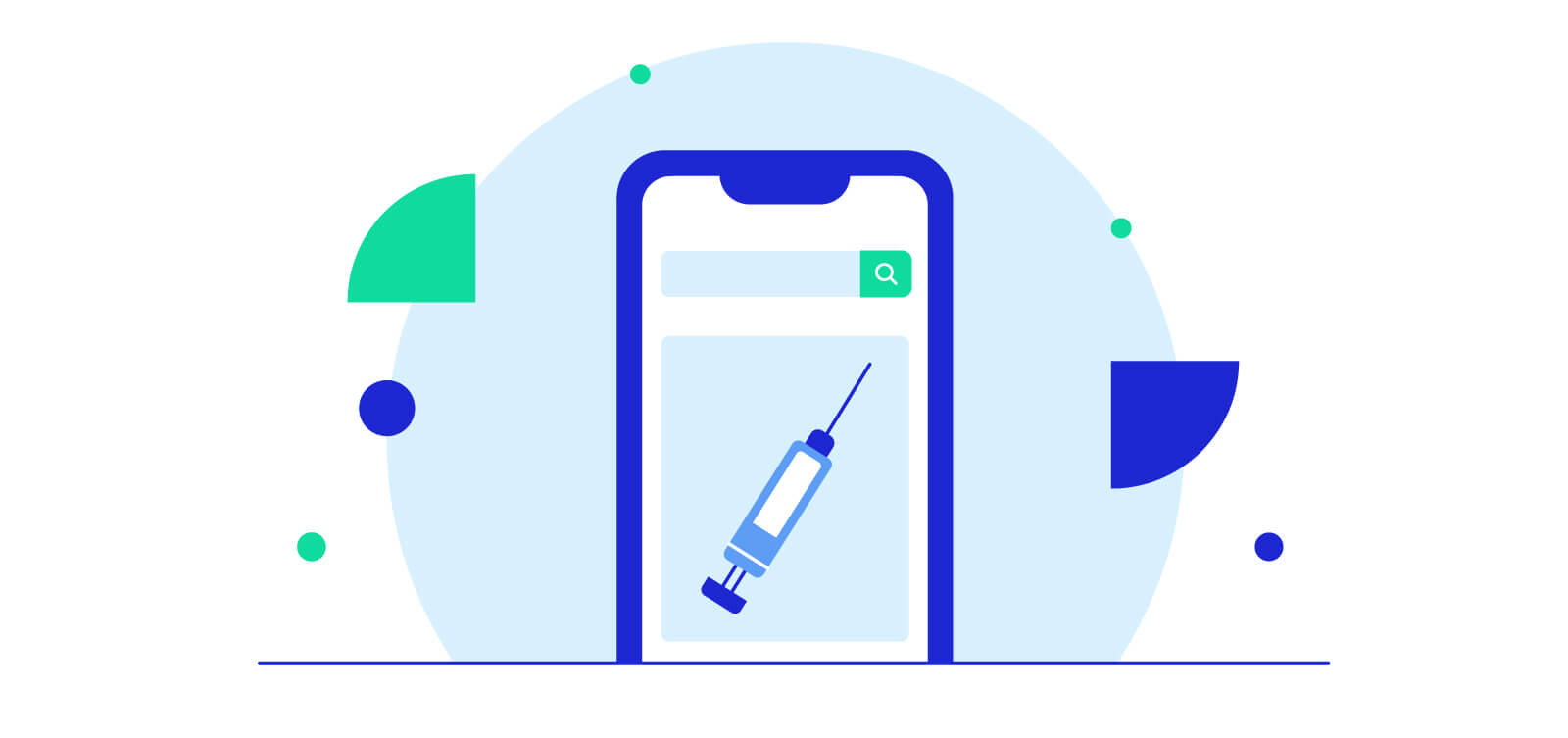 Leading people to a false belief that your website provides answers to given questions is the ideal recipe for a search-engine disaster. Don't produce click bites or articles lacking a valuable core, e.g. containing meaningless images outbalancing substantive text, given that it can badly backfire and result in a loss of reliability towards your page, and a low-ranked website.

Your SEO has to align with your content and the main message. Considering pro-vaccination platforms, when people type "covid vaccine facility near me", they want to find an exact location. So if your website focuses on providing information on vaccination facilities but instead has news about vaccinating veterans in the USA, the probability of reaching your target audience is extremely low.


Mistake 2 - creating low-quality content 
Producing high-quality content is an essential part of a well-ranked website, and the overall rate ultimately depends on the substance of your materials. In this case, Google concentrates primarily on evaluating Expertise, Authoritativeness, and Trustworthiness (E-A-T)[5].
According to Google's Search Quality Evaluator Guidelines [5], high E-A-T pro-vaccination pages should rely on extensive medical expertise or accreditation and contain factual content that illuminates the complex topic, consequently providing recipients with a more profound understanding. 
More importantly, Google also defines the precise opposite of the well-ranked. Lowest Quality Pages have earned their unique name by not providing expertise, authoritative and trustworthy information. They lack any scientific foundation and misinform people in a way that can cause significant harm. Their content typically involves:: 
● Clearly false and harmful information, which can be easily disproved with scientific facts
● Harmful information that contradicts the well-established expert consensus.
● Harmful unsubstantiated theories/claims not grounded in any facts or irrefutable evidence [5].
If a website includes at least one of the above-mentioned, it gets the lowest reputation or/and the lowest E-A-T. Accordingly, if a platform about vaccines claims that each dose contains a tracking microchip to control people from all around the world, there's no chance that it will be well-rated.


Without a doubt, Google assists in the fight against anti-vaxxers. Hence, you have a once-in-a-lifetime opportunity to play in the same team with the biggest search engine, albeit on the condition of preparing your evidence-based content with due diligence and scrupulousness. Consequently, mistakes and imprecisions are unacceptable. Otherwise, your material faces the considerable threat of being rated as an unsubstantiated claim, not grounded in any facts.
By publishing incomplete or unreliable content, you are losing at the very beginning. But how to deliver comprehensive and credible medical content that complies with E-A-T?
Above all, base your writings on recent studies that contain current data and relevant conclusions. The research part is crucial for the success of this endeavor. Various medical databases will allow you to find up-to-date scientific resources, like Google Scholar, PubMed, or Web of Science. Make sure that all the sources that you're selecting are entirely factual. 
The research part is not the end of your high-quality medical creation process. When it comes to writing EBM content, you should be able to simplify complex medical topics. For this reason, it is paramount to pay attention to the language you use. The way of writing will differ depending on the level of education and specialty of the targeted group. Tailoring your message to the specific needs of your audience is essential. 
Mistake 3 - producing non-original materials
Don't be a copycat. Duplicating content is the boundary you should never cross; not to mention Google ranks it really low. So does your audience. 


As we have already agreed, Evidence-Based Medicine is the key to making your materials reliable, trustworthy, and highly ranked. However, when it comes to the research and creation process, it is easy to get into the trap of plagiarism - both your text and visuals. 
It is illegal to cite somebody or use their work without giving them credit. When quoting, use in-text citations and place them in the final reference list. Even when rephrasing, make sure that you cite each source and give the authors their credit.

On the other hand, providing your audience with an original, interesting point of view will benefit your outcomes, including SEO results. As much as paraphrasing or quoting trustworthy sources will earn you credibility, it does not guarantee broad interest as people are looking for originality. When you present a new angle of a subject, fresh analysis, or insights, people will get interested and come back for more. By setting your goal on creating medical content worth sharing, you will significantly improve the SEO and reach.
Final diagnosis
The old, no-SEO way of medical content writing is not working anymore, at least in the digital healthcare industry. If you want to improve your Internet visibility and reach more people, you have to invest in your SEO. It is crucial to maintain the high quality of your medical content, include the information people are looking for, and offer expert, authoritative, trustworthy, as well as innovative insights to get your website on the top of search results. Take a chance of playing in the same team with Google against anti-vaxxers.
When it comes to vaccines, SEO is an efficient way of accelerating vaccination rates and providing reliable knowledge to a wider audience. When it comes to your business, it is the only way to land on the podium of the search engine and improve the visibility of your content. 
If you want to know more about SEO services, read about Brandmed's solutions that will boost the organic growth of your healthcare business. Let us help you contribute to the bright future of digital healthcare. Shall we get started?
Josh Holder, Tracking Coronavirus Vaccinations Around the World, https://www.nytimes.com/interactive/2021/world/covid-vaccinations-tracker.html (last access: 25.10.2021).
Daily COVID-19 vaccine doses administered per 100 people, https://ourworldindata.org/grapher/daily-covid-vaccination-doses-per-capita?time=earliest..2021-11-04&country=USA~BRA~NGA~IND~IDN~GBR~POL~FRA~SWE~TUR (last access: 02.11.2021).
Google Ads: SEO vs. PPC?, https://ads.google.com/home/resources/seo-vs-ppc/ (last access: 25.10.2021).
Meg Prater, 25 Google Search Statistics to Bookmark ASAP, https://blog.hubspot.com/marketing/google-search-statistics (last access: 25.10.2021).
Google's Search Quality Raters Guidelines, p. 39; 72, https://static.googleusercontent.com/media/guidelines.raterhub.com/en//searchqualityevaluatorguidelines.pdf, (last access: 18.11.2021).