A key for 2022: Healthcare marketing trends for 2022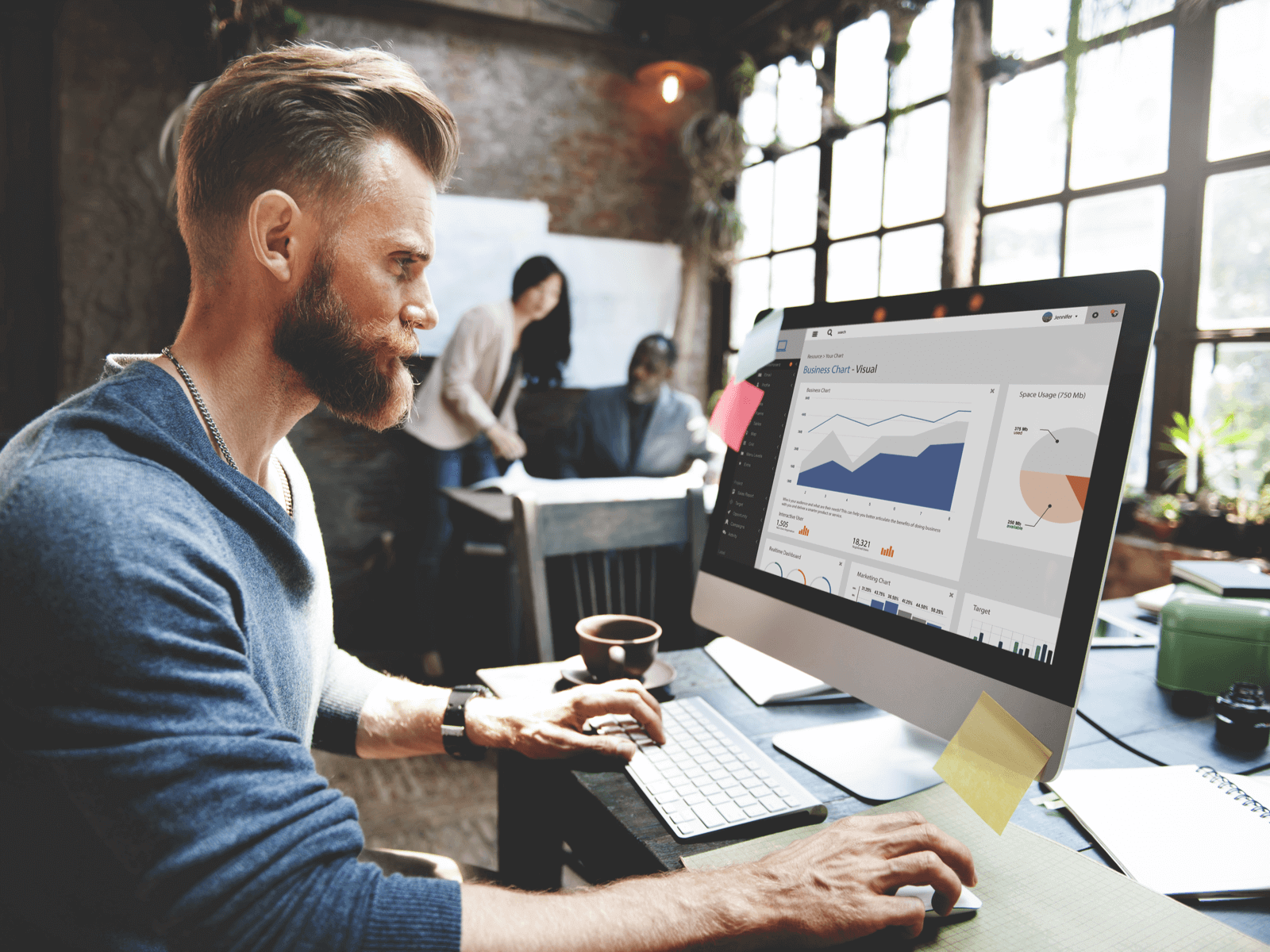 COVID-19 has been the propelling force behind the digitalization of the healthcare industry. Learn what is the key to the medical business success in 2022.
The future of healthcare is now
The pandemic has radically transformed the healthcare sector and put enormous stress on patients' well-being. To some degree, healthcare customers were required to adjust their preventative care behaviors, taking charge of their health more than ever before. Following PwC's prediction report, the pandemic's long tail in 2022 may increase utilization and healthcare spending, owing to the return of some care deferred during the beginning of the pandemic, the ongoing costs of COVID-19, increased mental health and substance use issues, as well as general worsening population health [1]. Therefore, not only has the way patients communicate with medical providers changed, but also - and consequently - their needs, concerns, and technological utilities they use. 
Considering all these components, healthcare marketers are under favorable circumstances, albeit not without challenges, to successfully carry out and accelerate the digital transformation in healthcare. Thus, what is essential to healthcare marketing success in 2022? Here are the significant trends that you cannot ignore this year.
The next chapter of the telehealth
Technology has the potential to fundamentally transform medicine. What used to feel like a distant future is now becoming an objective tech-oriented reality. Digital solutions are changing medicine in a variety of ways. On the one hand, medical providers are systematically exploring new diagnostic and treatment methods; on the other - a growing number of patients are using technology to monitor their health, measure fitness, and order prescription drug refill. It is high time for the further expansion of digital, devoting special attention to telehealth and mHealth.
A viable alternative and the only healthcare option during the height of the pandemic, telehealth attracted widespread interest. According to McKinsey, this tool is now used 38 times more than in pre-pandemic days [2].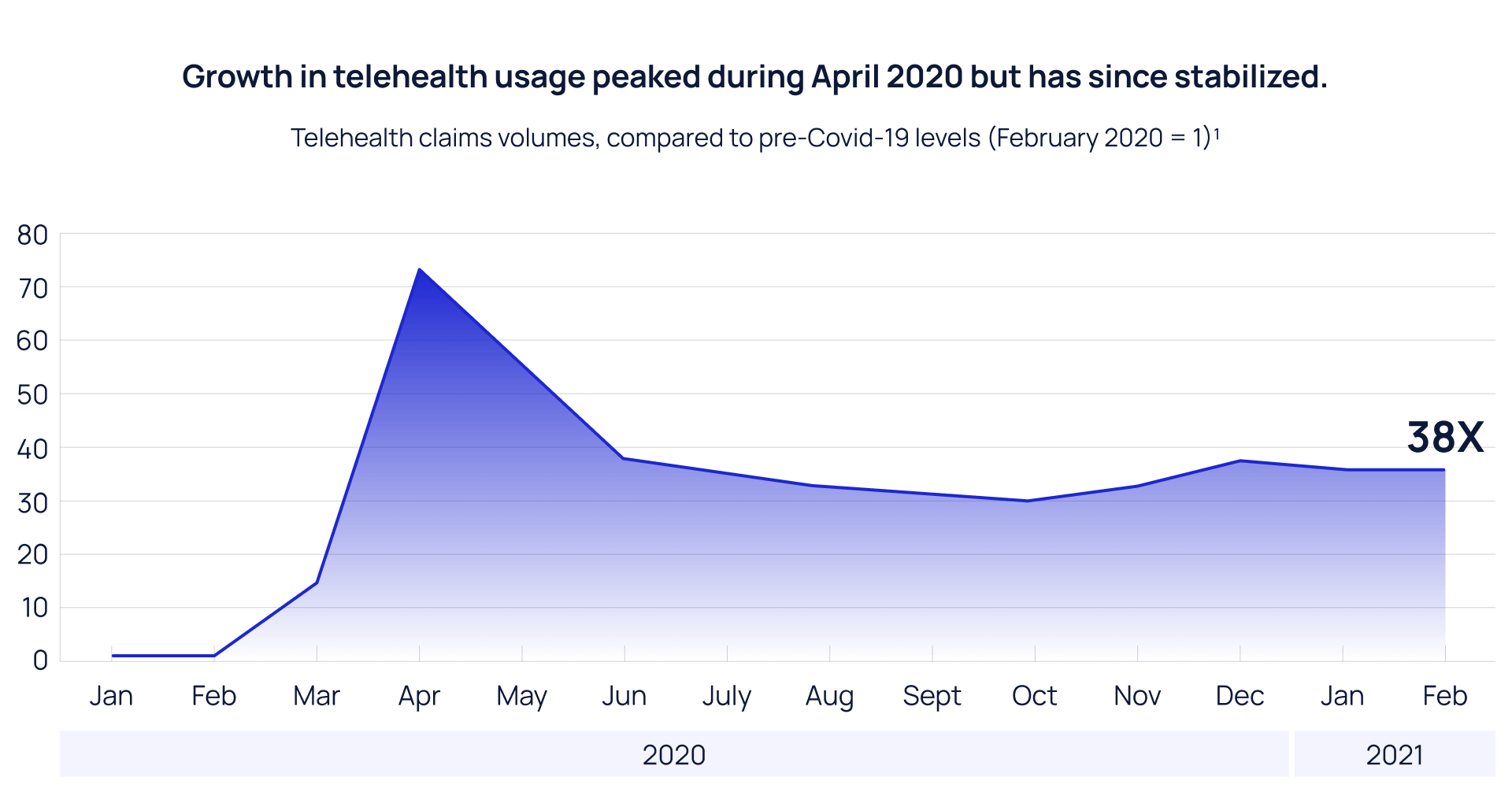 Without a doubt, telehealth is a valuable addition to healthcare. Nonetheless,  its application varies widely depending on the type of care (with the highest penetration in psychiatry and substance use treatment [3], as well as the high capacity for Primary Health Care and the COVID-19 light course treatments).


Although telehealth provides numerous advantages, the healthcare industry has to overcome its limitations. During telemedicine visits, medical doctors can rely solely on a medical interview. The inability to use precise diagnostic modalities prompts telemedicine to be utterly useless in certain specialties. For instance, while the visual nature of dermatology makes it particularly suited to leverage the high-definition video and photo transmission capabilities, laryngology cannot depend on digital head and neck exams. Additionally, even though remote monitoring of chronic diseases, such as diabetes, heart disease, or hypertension, has significantly improved by virtue of technology, their detection through the screen may be practically impossible.
AI-based solutions


Thus, several specialties may better handle the digital interactions between patients and doctors, whereas others have to find more profitable solutions to develop digitally. You've heard about AI-powered diagnostic engines, haven't you? 
The precious combination of artificial intelligence and adequate technologies is the ongoing trend that has rapidly changed the digital healthcare environment. The best example of such technology is a service from Infermedica [4], which analyzes health through AI to direct patients to a particular treatment level. Starting from gathering initial evidence, the AI conducts an interview to collect supplementary health information about a patient, including symptoms, risk factors, or demographics. Moving onto the next step, it constructs an intelligent interview based on the data obtained. That allows recognizing correlations between all the metrics in order to suggest recommended level or specialty of health.
Thanks to an in-depth analysis of a patient's health, it is possible to find a suitable treatment solution and subsequently connect the patient with appropriate medical services.
mHealth


As mobile applications are becoming an integral part of everyone's life, it's not surprising that mHealth has also found its prominent place in the healthcare industry landscape.
According to the latest research, the mHealth sector is expected to grow exponentially, exceeding  300 billion U.S. dollars by 2025 [5]. The main recognized growth factors include rapid progress in mobile technologies and applications, an increase in the number of lifestyle-related diseases, and patient awareness of the possibilities of mobile medicine in emerging markets [6]. 
Thus, the healthcare sector should continuously develop the most efficient and reliable solutions that center around the patient. Given the constantly growing market and the resulting intense competition, it would be propitious to analyze the reception of your products and, more importantly, focus on the constant expansion of their functionality. 
The users' experiences strongly affect the refinement of the product by providing valuable feedback, which allows making updates. Creating an app is only the beginning. Continuous app development is a valuable skill that you will have to develop.
Telepharmacy Services


The other digital trend worth mentioning amidst the telehealth landscape is remote pharmacies. 
Telepharmacy is defined as "the provision of pharmacist care by registered pharmacists and pharmacies through the use of telecommunications to patients located at a distance" [7]. Thus, this remote solution offers a wide range of services, including patient assessment, patient education and counseling, monitoring of formulary compliance and drug information services, prior and refill authorization of prescribed medications, as well as diagnostic and disease prevention services [8]. 
Given that COVID-19 continues to pose a significant danger to the health of billions of people, the innovation in pharmaceutical services might be a unique opportunity for both patients and companies. Concerning patients seeking counseling, education, and pharmaceutical care, healthcare advice via telephone or video calls with trained pharmacists may provide accurate information that would be profitable for customers. Not to mention the pharmaceutical mobile applications solutions that support reviewing medication orders and checking the availability of medications.
Educating patients


Not only may the technology solve several significant covid-related problems that we're facing right now but also revolutionize the management of other diseases. That is why healthcare providers should focus on gradually accustoming patients to the digital environment. We must acknowledge that it's not intuitive for first-time users and some age groups. Whereas youth feels comfortable with the tech-novelties, the older generations might be particularly sceptical of the new developments. Highlighting the advantages of the new technology and showing how it might help them through webinars or easily accessible help desk may be highly beneficial to both patients and providers. Everything for the sake of making healthcare more approachable, friendly, and trustworthy.
An ideal health care experience
According to Deloitte's 2020 Survey of US Health Care Consumers, "an ideal health care experience" was described as "doctors who listen to/care about them, doctors who don't rush, and clear communication" [9]. Therefore, while making digital more mainstream, it's worth finding the optimum balance between face-to-face and telemedicine blessings for the sake of patients' preferences and medical specialties.
Thus, for 2022 we are predicting a revolution in telehealth that will address all of its shortcomings and provide more effective hybrid models in an accessible and convenient way.  Introducing new digital solutions while making healthcare far more personalized, patient-friendly, and aware of its user-related limitations would be beneficial for the wide range of groups involved in healthcare.
Trust-building
As we agreed, progress doesn't come without challenges. Rapid technological advancements can overwhelm people and get them confused in a new environment. Fewer face-to-face interactions, as well as fewer ambulatory visits, may leave patients feeling depreciated and even neglected. Not mentioning the current state of vaccine-related misinformation wave and the general decrease in the trust in healthcare, which the industry has been working so hard to improve [10].
Thus, a hybrid landscape of in-person care, mHealth, telemedicine, and digital omnichannel experiences would require patients and providers to adapt to the new baselines of engagement. And trust is the main goal you should strive for in a good patient-healthcare provider relationship for long-driving business success. The key to achieving that is medical content writing based on EBM (Evidence-Based Medicine).
Creating and distributing credible and trustworthy content based on EBM became the talking point of 2021 due to Google's Search Quality Evaluator Guidelines [11], and we're confidently predicting its continuation. Concerning Google's document requires a constant improvement of high-quality content of medical websites, it may be a new great chance to rebuild trust by healthcare. Its dominant thought is based on the E-A-T (Expertise, Authoritativeness, and Trustworthiness) that claims:
"High E-A-T medical advice should be written or produced by people or organizations with appropriate medical expertise or accreditation.
High E-A-T medical advice or information should be written or produced in a professional style and should be edited, reviewed, and updated on a regular basis." [12].
Wishing to read more about Google's Guidelines, the efficient ways to improve your website's credibility, and Search Engine Optimization (SEO), see our article about the most common SEO mistakes of pro-vaccination websites.
To summarize, the answer to the question of how healthcare can help defeat COVID-19 misinformation and rebuild its trust among patients in 2022 lies in a high level of Expertise, Authoritativeness, and Trustworthiness. Without it, there's no way to be trusted again.
A key for 2022
Innovation wins. Utilities such as mHealth or AI are transforming the medical industry for providers and patients alike. As we truly believe in the digital future of healthcare, you have to build solutions that meet today's new reality. Even though the blessings of telehealth are highly beneficial and promising for your business, one of the biggest obstacles you must face is to always keep patients in the center of all their actions. Considering that we're at the forefront of healthcare innovation, we must actively promote the idea of humanizing healthcare and standing in the same line with patients.  Thus, educating, adapting, building trust, and making technology continuously user-friendly is our key to long-driving business success in 2022.
We're convinced that trust, education, and medical expertise are essential to the successful introduction of innovative technologies. Otherwise, your chances of staying ahead of the competition are minimal. Learn more about patient-centered solutions and rely on professionals. Let's make healthcare digital together.
PwC, Medical cost trend: Behind the numbers 2022, https://www.pwc.com/us/en/industries/health-industries/library/behind-the-numbers.html [last accessed: 02.02.2022].
McKinsey, Telehealth: A quarter-trillion-dollar post-COVID-19 reality?, https://www.mckinsey.com/industries/healthcare-systems-and-services/our-insights/telehealth-a-quarter-trillion-dollar-post-covid-19-reality [last accessed: 02.02.2022].
Ibidem.
Infermedica, Intelligent Diagnostic Engine, https://infermedica.com/diagnostic-engine [last accessed: 02.02.2022].
Stewart C., mHealth - Statistics & Facts, [in:] Statistica, https://www.statista.com/topics/2263/mhealth/#dossierKeyfigures [last accessed: 02.02.2022].
Mobile Reality, 5 Trends in Healthcare Mobile App Development in 2022, https://www.mobilereality.pl/blog/5-trends-in-healthcare-mobile-app-development-in-2022 [last accessed: 02.02.2022].
Win AZ., Telepharmacy: Time to pick up the line, Res Social Adm Pharm. 2017 Jul-Aug; 13(4):882-883. DOI: 10.1016/j.sapharm.2015.06.002, https://pubmed.ncbi.nlm.nih.gov/26141501/ [last accessed: 02.02.2022].
Hedima, E. W., & Okoro, R. N., Telepharmacy: An opportunity for community pharmacists during the COVID-19 pandemic in Sub Saharan Africa, Health policy and technology, 10(1), 23–24,, https://www.ncbi.nlm.nih.gov/pmc/articles/PMC7609244/#bib0004 [last accessed: 02.02.2022].
Betts D., Korenda L., Giuliani S., Are consumers already living the future of health?, https://www2.deloitte.com/us/en/insights/industry/health-care/consumer-health-trends.html [last accessed: 02.02.2022].
Statistica, Percentage of persons with trust in healthcare in select countries from 2021 to 2019, by sub-sector, https://www.statista.com/statistics/1071548/trust-levels-towards-healthcare-sub-sectors-in-select-countries/ [last accessed: 02.02.2022].
Google's Search Quality Raters Guidelines, https://static.googleusercontent.com/media/guidelines.raterhub.com/en//searchqualityevaluatorguidelines.pdf [last accessed: 02.02.2022].
Ibidem.