5 non-obvious marketing strategies for pharma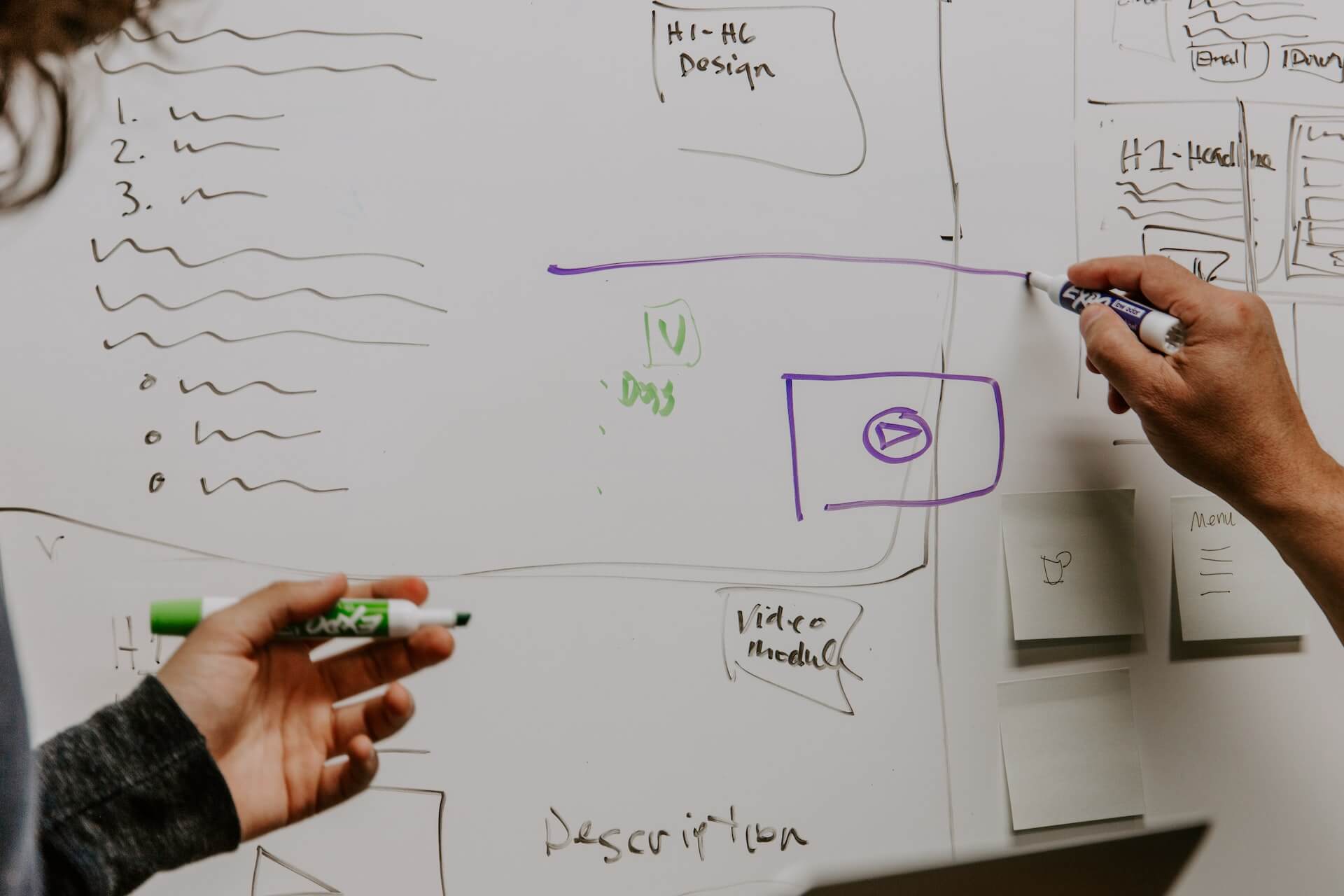 Read the guide to learn more about other marketing strategies and ideas that can make your product successful.
Five non-obvious marketing strategies and ideas for pharma [examples]
The profound impact of the Internet has changed the rules of the "healthcare marketing game", with pharmaceutical marketing turning fully digital. The Internet has become people's principal source of information and a purchase instrument. They google their symptoms, search for information, and order medications without leaving the comfort of their home.
Consumerism has transformed the way medical providers and firms promote and deliver their services. Сonsumers expect healthcare to be as innovative as any other industry. At the same time, they are becoming increasingly elusive, making it difficult to attract their attention.
Previous marketing methods are no longer relevant, whereas traditional digital marketing strategies are gradually losing their effectiveness 
How can you beat the competition and encourage people to choose your brand? It may be worth considering non-obvious but well-proven strategies to help your product reach its audience.
Be a major source of med information
Given that digitally savvy users prefer to search for medical information online, why not be the one to whom users will turn in search of answers?
For example, the Mayo clinic [1] is more than just a platform for finding a doctor. Here patients can easily find information on any diagnoses, symptoms, or other EBM data. As much as the Mayo clinic is the leading medical institution, a significant customer base growth comes from the tremendous hub of information the clinic provides.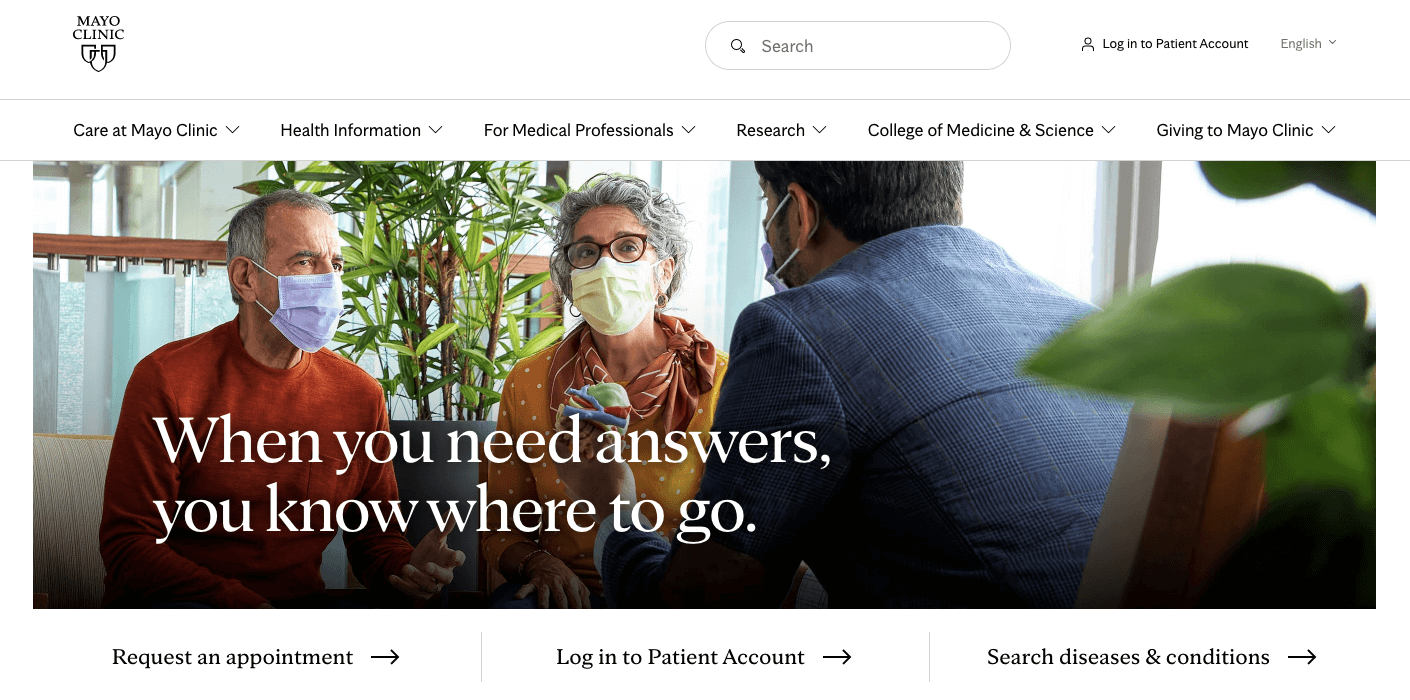 Why is generating web-based medical content always a good idea? Because doctors are going digital. 77% of doctors use digital channels primarily as a personal educational source. It means the first place they go for news and educational information is the Internet [2].
Here are some tips on how to create digital medical content:
Provide only verified data (EBM content).
Add high-quality images and infographics to the text to improve your brand perception.
Share insights and real-life practices to showcase your expertise.
When you put the text on the site, make sure it is SEO-savvy so that it does not get dwarfed by the competition.
Pay particular attention to the issues that your audience googles first, and only then provide them with more general information.
Have you considered video content as a customer source?
Video content, being more resource and time-consuming than blogging alone, is not the first thing pharma startups consider when creating a marketing plan. However, let's not jump to conclusions.
Why video is a worthwhile source of audience growth:
In 2022, users spent an average of 19 hours per week watching videos online [3]. Given that doctors are digitally savvy [4], ignoring video marketing is no longer an option for brands wishing to succeed.
Video is the second most popular type of social media content used by marketers to boost engagement [5].
83% of video marketers say video assists them in generating leads [6]. 
Videos increase brand awareness and are better perceived by users.
Where to post video-based content?
YouTube is the most common platform among video marketers, followed by LinkedIn, Facebook, and Instagram [7]. By the way, focus on the first 10 seconds of the video to effectively capture the interest of your users and, in consequence, retain them.
What kind of videos to create and what to include?
Share the brand's story, the behind-the-scenes side of its creation, and the team backing it. By being transparent, you increase user trust.
Include user-generated content (UGC). Personal recommendations and testimonials continue to be crucial when choosing a company.
Consider 360-degree video with virtual and augmented reality. 
Demonstrate the problem and suggest a solution involving your product.
Show stories of your company's ups and downs (if there are any).
For example, the Gilead Sciences YouTube channel [8], created by an American biopharmaceutical company, focuses on human stories and live content, garnering thousands of video views. 
Or, to have another example, let us look at the commercial for the "hims" brand [9], which also urges us not to be silent about baldness. The video is made in a rather entertaining and amusing way.
Target marketing strategy
The targeting strategy involves focusing on a specific audience:
Loyal customers
Disloyal customers
"One-time" customers
Interested customers, etc.
In each case, it is necessary to design a specific digital marketing approach i.e. target marketing or personalization.
For example, it could be a giant company that has several departments, each with different products for different audiences, or, as was in the case of Cergopharma, a small company [10] that produces and sells vitamin D3. 
Since each product requires a different audience, the approach to that audience (marketing) also has to be different.
Combine multichannel with personalization
Right product + right channel = loyal customer + increased sales. On average, multichannel marketing increases revenue by 38%, 120%, and 190% with each additional channel [11].
Your customers may be scattered across multiple channels. To get the right personalized message to each of them, it's worth considering implementing a multichannel strategy in your business layout. With such an approach, you can reach consumers from multiple sources while creating a unified brand story across various channels. Using a combination of additional channels increases the percentage of the total target audience that you can cover. In other words, you can create a powerful brand story through the customer journey.
In our last Course: Medicine case, we applied a multichannel marketing strategy based on the leading social media platforms among Generation Z: Facebook, Instagram, and TikTok. What's more, we launched a brand awareness campaign (including influencer marketing) on social media before the product launch. Therefore, we were able to attract a target audience in advance and continue to expand the user base across the main social media channels after the product launch.
Influencer marketing
Given the influence and power of social media marketing, pharmaceutical companies have begun to use influencers as one of their key tools for reaching consumers. And not without a sound reason to do so: 90% of consumers trust medical information shared by others on social media, including friends, colleagues, professionals, and influencers [12]. 
For example, Amcal Pharmacy has partnered with supercars driver Jack Perkins [13] on a new campaign to point out the problem of diabetes, raise awareness and promote early disease detection.
"Patient influencers are trusted intermediaries who other patients look to for information, guidance, and support," says David Goldsmith, Chief Strategy Officer at WEGO Health [14]. 
Not sure what strategy to apply? Brandmed can help launch your product from the ground and promote it with proven marketing strategies. With over 7 years of experience and a medically-savvy team of pharmaceutical marketers, designers and developers, we're here to guide your product through its evolving journey. Shall we start?
Mayo clinic, https://www.mayoclinic.org/, [last accessed: 20.12.2022].   
Indegene rep, The Digitally-Savvy HCP Learnings to Engage HCPs Around the World More Effectively and Efficiently,  https://indegenerep.s3.ap-south-1.amazonaws.com/indegene/pdf/articles/the-digitally-savvy-hcp.pdf,  [last accessed: 20.12.2022].   
Hubspot, What Video Marketers Should Know in 2022, According to Wyzowl Research, https://blog.hubspot.com/marketing/state-of-video-marketing-new-data, [last accessed: 20.12.2022].     
World of DTC Marketing, HCP's use of social media: the good and the not so good, https://worldofdtcmarketing.com/hcps-use-of-social-media-the-good-and-the-not-so-good/, [last accessed: 20.12.2022].     
Hubspot, The Ultimate Guide to Video Marketing, https://blog.hubspot.com/marketing/video-marketing, [last accessed: 20.12.2022].     
Ibidem
Ibidem 
YouTube, Gilead Sciences channel, https://www.youtube.com/@GileadSciencesInc/videos, [last accessed: 20.12.2022].    
YouTube, hims channel, https://www.youtube.com/watch?v=4zCyKHZL-R4&list=PLvEnC8LlJE66JLaD3324phSoMVF1yDTfg&t=17s, [last accessed: 20.12.2022].    
Cergopharma, https://cergopharma.pl/#about-us, [last accessed: 20.12.2022].
Shopify, Multi-Channel Marketing: Definition, Data, and a Strategy to Sell Anywhere, https://www.shopify.com/enterprise/multi-channel-marketing,  [last accessed: 20.12.2022].  
Territory-influence, What the Health: Discover The Latest Wellness Industry Insights, https://www.territory-influence.com/what-the-health-discover-the-latest-wellness-industry-insights/, [last accessed: 20.12.2022].  
Sigma Healthcare, Amcal launches Drive for Diabetes Detection Campaign, with Supercars driver Jack Perkins at the helm, https://sigmahealthcare.com.au/drive-for-diabetes-detection-campaign/, [last accessed: 20.12.2022].  
PharmaVoice, Patient Influencers Are Transforming Pharma Marketing Strategies, https://www.pharmavoice.com/news/2019-11-patient-influencers/612357/, [last accessed: 20.12.2022].