Top 5 digital healthcare marketing myths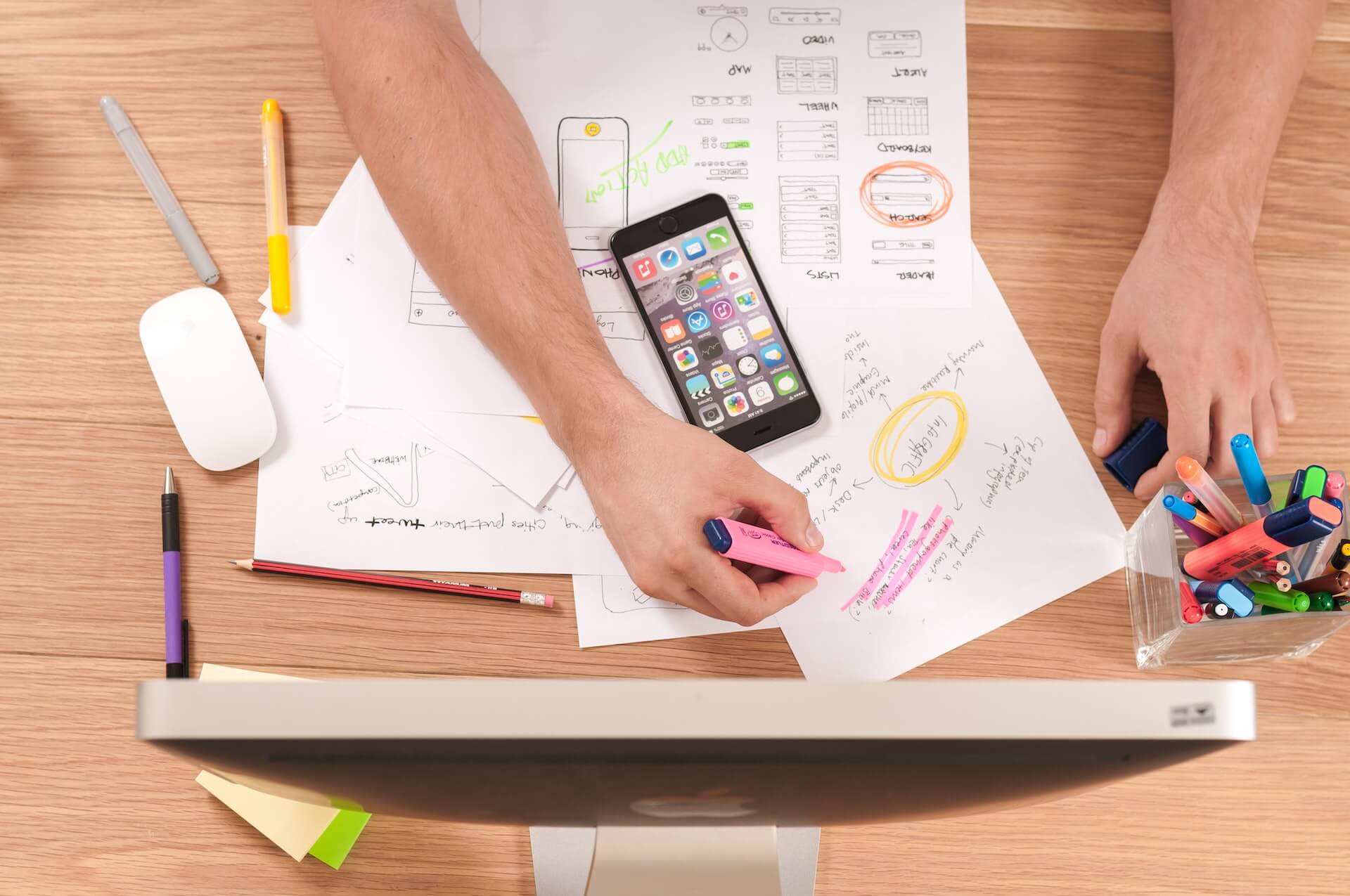 Discover the most persistent myths that prevent pharma companies from implementing an effective marketing strategy.
Top 5 myths about digital marketing in healthcare
Digital health is a unique sector with an ambitious goal of improving the quality of healthcare. Nonetheless, as with any other business, the market can be merciless. Healthcare companies that beat the market are those that introduce innovative methods to attract an audience.
Healthcare is one of those fields that underwent rapid digitalization over the last two years. Before, marketing was not considered a priority by medical businesses.  However, the paradigm has shifted, with medical companies accepting that digital marketing is a significant source of customers, without which they are doomed to fail. Nonetheless, many companies clinging to the past have many misconceptions about marketing. Or they don't take it seriously at all. This may be attributable to commonly held myths that have to be finally debunked.
Dispelling myths can help you look at the right angle and start implementing a new strategy as soon as possible.
Myth #1. Marketing is not relevant in such a serious field as healthcare
It's true: medicine is a serious industry. Healthcare is primarily about saving lives. But online medicine is about reaching the audience that needs help with certain health problems. Digital marketing is about promoting your brand so that your potential customers can address their needs with your product
How does a customer choose these days? Although the old method of "recommendations" is still valid, it has been transformed into reviews. If a client has found your website or app, reviews are probably the main thing he or she will pay attention to. Next, he or she will research your company for more testimonials. According to the study [1], 71% of patients use online reviews as the first step in their physician search, while 23% use reviews to validate their choice. Therefore, 94% of patients rely on online reviews to find a new clinician.
When patients use online review sites
Note: Customers need to find your site before they can read reviews on it. Creating SEO-enriched content is one of the effective ways to get your medical site to the top of searches.
Myth #2. Content should be solely educational without a hint of interactive visuals
"If you generate content for an online med business, it should be purely educational: Wikipedia-like and full of dry facts. Medicine is no place for inspiration, creativity, and fantasy flight", - many doctors may think.
What if you could find something in between? For example, it can be evidence-based medicine (EBM) content with hot news and vital medical facts, but diluted with illustrations or a simple video for better understanding. The bottom line is that each medical business has its own style, tone and purpose in creating, for example, an article.  It is paramount to understand that complex medical information can be presented in a simple and attractive way.
77% of people involved in medicine use digital channels for personal needs, with education being the primary goal [2]. You can be the one providing knowledge in a captivating way.
3 failsafe elements for success in medical content creation:
SEO-optimized one (consistency of publications, use of keywords both in the text itself and in meta title tags). 
Filled with visual components and verified data. 
With a personal story and your original voice (share insights, show expertise, and awareness).
Myth #3. Social media is all about fun
Whether or not you should consider social media (SoMe) as a part of your marketing strategy depends on your audience. But it's best not to ignore this tool. And here's why:
80% of people (patients and physicians included) leverage SoMe to search for health-related data [3]. 
Two-thirds of doctors spend an average of two hours and twenty-two minutes daily on SoMe [4]. 
More than 50% of them use SoMe to share ideas with other experts, keep up with news, research, and learn [5].
It turns out that social networks are no longer just about entertainment. The scope of their use has expanded to the search for colleagues, sharing insights, news, and educational content.
How do you make social networks your primary vehicle for user inflow?
Step 1. Choose a few social networks that your audience uses.
Step 2. Study the policies of these networks, the tone of the content, and the frequency of the desired activity (Instagram, for example, is more about the daily presentation of new information, whereas, in the case of LinkedIn, it's acceptable to post 2-3 times a week).
Step 3. Develop a specific channel management strategy that includes: the type of content you will deliver, visual components, frequency of engagement, possible implementation of advertising, and the optimal time you and your team will allocate daily to social media activities.
Step 4. Put the strategy into practice.
Step 5. Analyze engagement metrics, subscriber flow, possible bottlenecks, and other metrics with which you can improve your social media campaign.
Myth #4. Restrictions prevent you from using digital marketing techniques
The Health Insurance Portability and Accountability Act (HIPAA) protecting data privacy does not prevent you from engaging in digital marketing. As long as the tech platform you use complies with HIPAA, you can keep your customers' data safe and still implement the necessary marketing tricks such as targeting, ROI control,  and segmenting
However, when dealing with the digital healthcare field, you can't avoid the restrictions. For example, using Google Ads is one of the challenges of reaching HCPs. Indeed, advertising a medical product on Google has a number of limitations. The main thing is to consider all the nuances when designing a strategy.
If you decide to implement Google ads, it is crucial to study the Google advertising medical services and drugs guide [6]. Also, find out in advance if your product is on the list of "unapproved pharmaceuticals and supplements" [7].
Restrictions serve the fundamental role of protecting the confidentiality and ensuring a faith-based patient experience. You just need to examine the restrictions and plan your marketing based on the information you've identified.
Myth #5. Hiring a marketing agency is the best option
Delegating the development and implementation of your marketing programs to a media house looks like the most attractive option. However, choosing a marketing agency for your medical project may be tricky as a typical marketing agency is not your focus. It is better to look closely at one that has medically savvy specialists on board.
The ideal combo looks something like this: the agency has doctors, copywriters, and marketers with medical background. The thing is, a doctor won't be able to do the copywriting or marketing tasks due to the lack of such experience. However, he or she can participate in the planning stage, the further development of the product, as well as in the testing phase. On the other hand, an experienced copywriter without healthcare knowledge will find it difficult to generate a medically-targeted article with valuable insights and validated data. At the same time, med-skilled copywriters will be able to create more data-driven and validated content that your audience will appreciate.
At Brandmed, we have been successfully supporting healthcare companies with the development of their marketing campaigns for 7+ years. All thanks to med-savvy marketers, copywriters, and designers who know the domain from the inside out. If your product needs to take off, we can help it both with the marketing launch and its long-term ramp-up. Drop us a line, and we'll discuss the details.