Medical Content Writing
Do words still hold communicative power in the era of images? Yes. And we offer you the words that matter.
Words can be as meaningful and powerful as an excellent photo, especially in the healthcare sector.
Medical projects require high-quality written medical content based on expert knowledge that fits the campaign's premise. Meeting these needs is our bread and butter.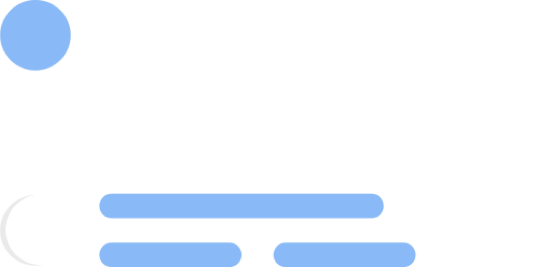 Our fundamental standards and work ethic
EBM (evidence-based medicine) is an inherent part of our approach to medical content writing. We always apply the following rules:
extensive scientific research and data verification,
solid method of reference list building,
thorough peer review (cross-check, supervision by an independent consultant, iteration rounds).
Thanks to our considerable experience, we feel comfortable with various types of material, combing powerful words with visuals We perfectly understand how to tailor medical content to different digital channels used in marketing campaigns.
Given how copywriting can be time-consuming, outsourcing content creation to Brandmed will unburden your company.


We are delighted with the cooperation so far. We sincerely recommend cooperation with Brandmed as a company that understands the client's needs, is timely, always responds to feedback, and positively approaches even the biggest challenges.
Joanna Zbierańska-Kleszko
Medical Lead, Pfizer Poland
Our words reflect years of clinical experience.
All of our texts are written by copywriters who specialize in different medical fields, advised by senior specialists. Thanks to considerable experience in clinical research, our team knows how to analyze complex data. What is more, we perfectly understand the needs of digital-native doctors. Consequently, the medical insight and expertise of your project are guaranteed.
Did we mention we are multilingual?
Medical copywriting based on EBM
Writing medical content for the healthcare industry is one of the most demanding types of copywriting. There's no room for speculation and improvisation, and every piece of text has to be up-to-date with the latest medical knowledge, guidelines, and clinical practice.
That's why the content prepared by our team of medical copywriters is always based on EBM (evidence-based medicine). This way, we can guarantee the best quality and the highest standards of all our writings.?
The process
A leader
A dedicated PM will be put in charge of all matters concerning your company's project.
Brainstorming within the creative team
Before we start creating, we discuss our goal, needs of the target group and the client, structure, and style of texts.
Careful planning and tasks division
Deadlines motivate us, as well as initial, detailed planning. We always aim to match our people with tasks they feel confident in. This approach keeps our workflow smooth-running.
Extensive research based on EBM
Now we light up the fire. Large-scale research is the basis of each text we write, from the review of scholarly papers to benchmarking.
Content creation
Supervised by the client, we develop materials that fit diverse digital channels and keep you up to date.
Double-check, professional text revision, internal accept
Every text we write goes through scrupulous revision and cross-check.
External accept and iterations
You do not have to worry about wasting time - we give you definite proposals, provide iterations and updates if necessary.
We operate with both,
digital and printed content
medical review of external materials
healthcare market and industry research reports and analysis
Let's talk about
your project
Sign up for a
free 30-minutes
consultation with our specialist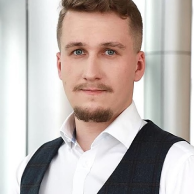 Robert Mazur, Head of Sales