The patient's journey through mobile or web applications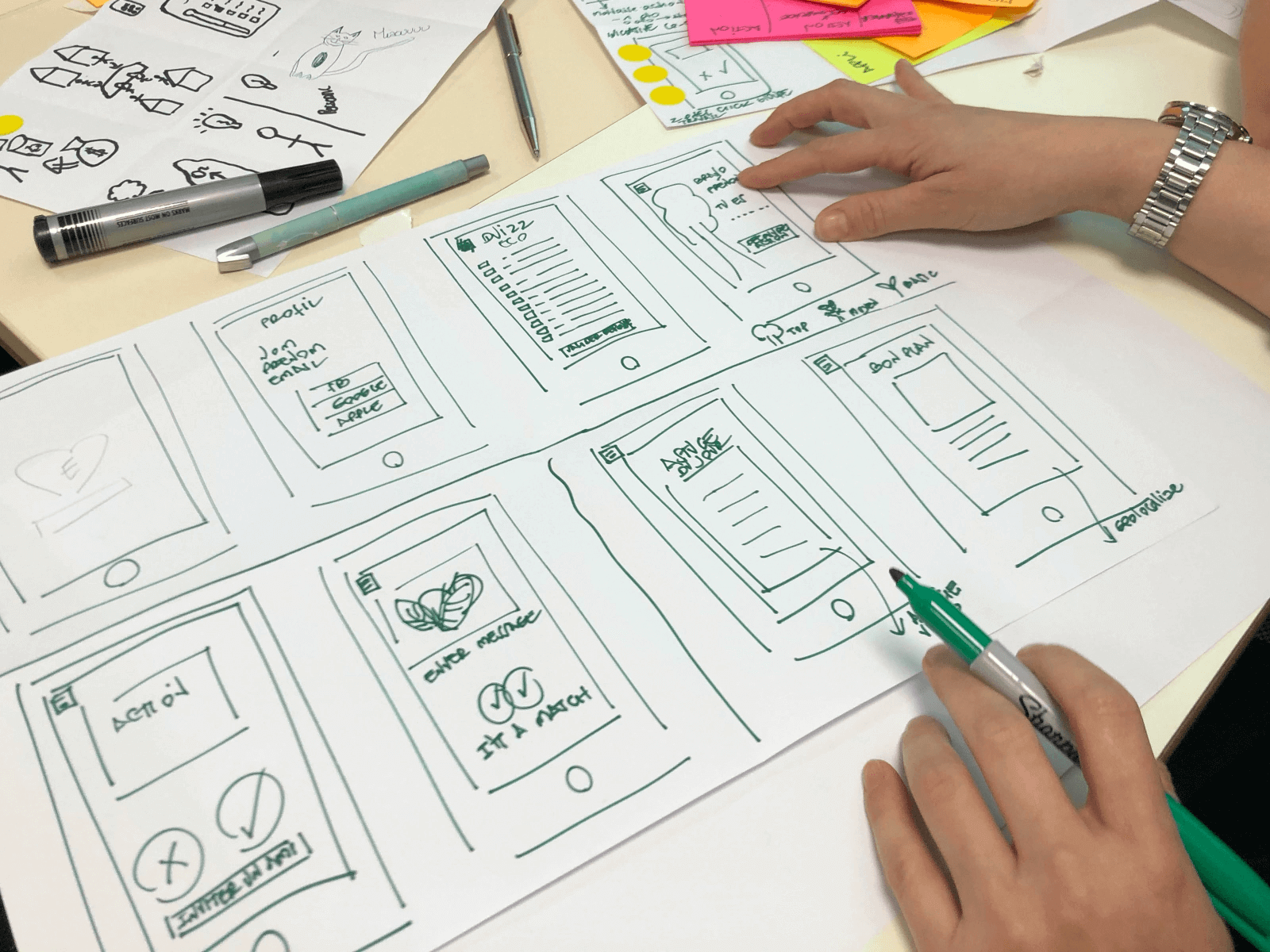 The patient journey through mobile or web applications starts and ends with listening to the needs of people for whom you design.
The concept of "mHealth" refers to mobile wireless technologies designed to improve public health [1]. Nowadays, widely available and unrestricted access to electronic devices provides patients with various possibilities of looking after and improving their health. 
According to Research 2 Guidance (R2G), almost 100,000 mHealth features have been added to application stores in 2016, amounting to 259,000 available on major app stores in 2017 [2]. Nonetheless, a well-designed application is just a part of a successful venture. The fact that 88% of users are less likely to return to a website after an unsatisfactory user experience [3] clearly shows that only a broad application, unrivaled user experience, and a coherent vision can bring your app to the top.


Why are healthcare mobile and web applications important?
 The remarkable development of IT services and a thriving market for innovative technologies in medicine have resulted in unprecedented opportunities in the healthcare mobile and web application sector. According to the report of the Office of Electronic Communications for 2019, over 90% of respondents in Poland use mobile phones [4] and 58% of smartphone users downloaded a health application to their device at least once [5]. In the world of new generations and unlimited access to knowledge, healthcare organizations should realize that providing professional medical help through user-centric mobile and web service is not an "if" but a "how-to".

Satisfying the specific needs of patients and offering a simple and attractive design are essential for creating innovative healthcare mobile applications. Why do we pay so much attention to UX design? Read one of our recent blog posts. How to imply those UX rules to medical services and consistently provide higher levels of patient satisfaction?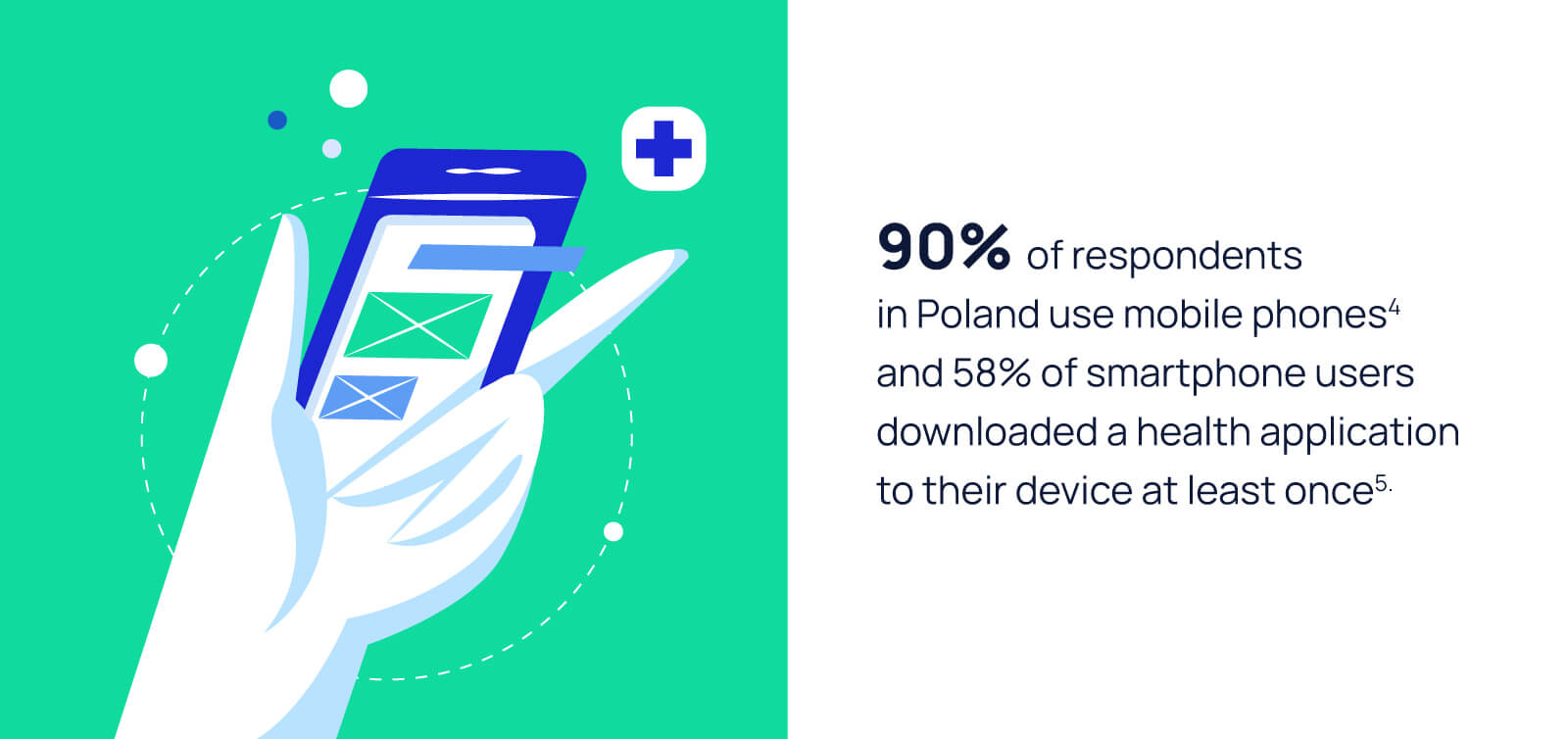 Complex topic in easy-to-use and patient-centered apps
Health is a matter of the utmost importance. Designing applications that will help to manage diseases can do a lot of good and end in a total disaster at the same time. Taking care of UX in medicine services brings along unique opportunities but also significant challenges. How to close such a multifaceted problem in a simple and understandable form? 

UX design must be as simple as possible. The patient using your application may be highly educated or not, young or old, digital native or not. No matter for whom you are designing, the content created has to be universally understood by all. In health-related services, there is no room for understatements. The patient-user should be at the center of all your doings, so when creating a particular feature, ask yourself - how does it affect the patient, what will the patient do, how much time does he/she need to understand your way of thinking?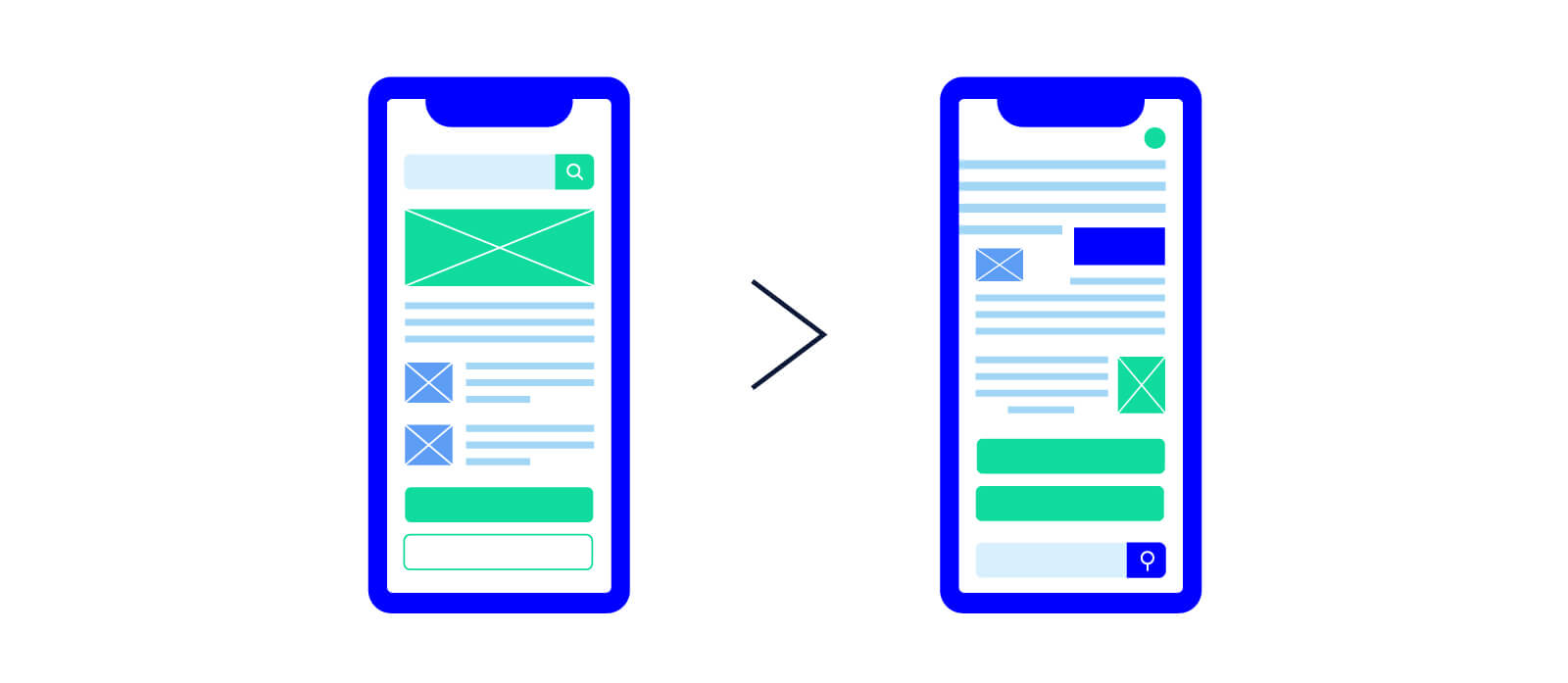 The journey of the patient - decision, choice, use - reuse?
While entertaining apps are developed to amuse and bring fun, we aim to innovate and improve disease management. It is a demanding and highly specific field revolving around delicate issues. The patients are oftentimes lost, distrustful and scared. How to provide this particular user with all the right answers?
Focus on the essence of the problem you are working on.
Be consistent and devote your attention to detail. While designing a patient-center app, try to elaborate on the topic as much as possible. By doing so, you are increasing the likelihood of attracting new users.
Encourage the use of your application.
We have established that entertainment applications have their own rules. In the UX medical world, there is a concept of gamification - which is a popular method that designers and developers use to keep patients engaged over time. Just like in computer games [6]. At the same time, we have to keep in mind that not all of our users are digital-native patients. Application development will never be 0-1, but can we meet halfway? We can create a simple message that engages the patient without overwhelming him with innumerous incomprehensible functions. How? 
Ask your user for their opinion. 
It is no secret that although the number of downloads of the application is crucial in the financial context, the dependency and reusability of the application are the best determinants of UX teamwork. Although you design interfaces that are explicit and accessible from your perspective, it is not your perspective that matters most. Show the user that you are open to any suggestions and comments, provide a platform to submit them, and bring them to life - rely on your user experiences to design extraordinary UX. That will make the user want to reuse your app.
It all comes to patient needs. 
We create for patients. The patient journey through mobile or web applications starts and ends with listening to the needs of people for whom you design. No matter how outstanding your design is, if you are not willing to create patient-centered applications, your user journey will end before it has even started.  

Ask yourself how you would like to be treated as a patient-user. Take steps to understand the needs of your target group and answer the questions: why, for whom, how, and when. Then create the perfect experience for your users by providing them with a tailored application or web. And remember, no one likes experiences that are boring or confusing.
WHO, mHealth: use of mobile wireless technologies for public health, EB139/8, 2016
Research 2 Guidance, the app market specialists. mHealth App Developer Economics. Current Status and Future Trends in Mobile Health, 2017
https://uxcam.com/blog/ux-statistics/ (last access: 11.11.2021)
Urząd Komunikacji Elektronicznej, "Badanie opinii publicznej w zakresie funkcjonowania rynku usług telekomunikacyjnych oraz preferencji konsumentów", 2019
Veazie S, Winchell K, Gilbert J, Paynter R, Ivlev I, Eden KB, Nussbaum K, Weiskopf N, Guise JM, Helfand M. Rapid Evidence Review of Mobile Applications for Self-management of Diabetes. J Gen Intern Med. 2018 Jul;33(7):1167-1176. doi: 10.1007/s11606-018-4410-1. Epub 2018 May 8. PMID: 29740786; PMCID: PMC6025680
https://www.smartpatient.eu/blog/ux-design-for-patient-facing-digital-health-app (last access: 11.11.2021)