Design trends shaping the future of pharmaceutical packaging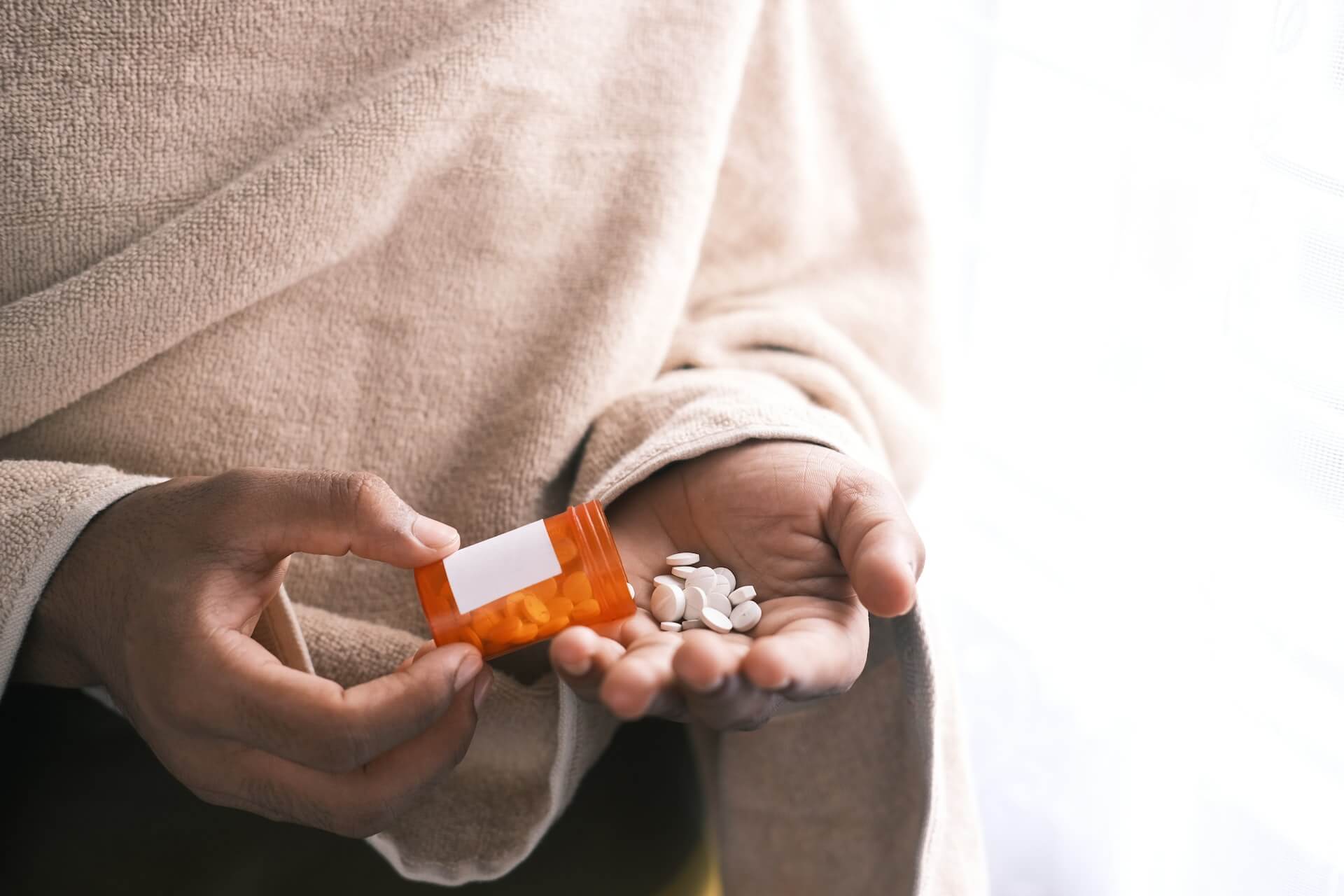 What are the main design trends shaping the future of pharmaceutical packaging? Learn more about what the perfect pharma packaging is like.
Pharma packaging design trends
The problem of funding, research, or a lack of trial participants may seem like the biggest obstacles to getting drugs to the patients who need them most. However, although it may come as a surprise, drug packaging is also a significant factor influencing drug availability [1].
Does it matter what's on the outside or what's on the inside?
Because of damaged or contaminated packaging, drugs simply cannot get to the people who need them. Even if they reach patients, they may be valueless. Ultimately, it can end up costing lives...
The pace of innovation in pharma is blazing fast. However, novelties in package design do not keep up with pharmaceutical innovations. After all, it's much more important what's inside (safety and quality) than on the outside (eye-catching design), isn't it? This is a commonly held misconception. Packaging should combine visual appeal with safety. The former is important for attracting consumers, while the latter is for gaining consumer loyalty.
Designing pharmaceutical packaging can appear to be a non-serious endeavor. On top of that, paying proper attention to this step may seem pointless as pharmaceutical regulations concerning packaging become more and more strict by the day. Therefore, many pharmaceutical companies find it infeasible to create aesthetically appealing yet informative packaging for their product. However, it is more than possible.
4 trends in pharma packaging design
Eco-friendly: package design without environmental damage
The pharmaceutical packaging industry has reached a tipping point where the use of many materials may not be viable - primarily because of the environment.
Truth be told, the eco-friendly phenomenon is not limited to the pharma domain. Generally speaking, today's consumers prefer more environmentally friendly packaging and are even willing to overpay to get a "harmless" container or bottle. According to McKinsey [2], across all end-use segments, 60-70% of consumers said they would be willing to pay more for eco-friendly packaging. Such packages have been dominating markets in recent years. However, consumers expect more radical changes regarding "planet health" from the pharmaceutical industry.
Note: In the pursuit of sustainable packaging, pharma companies should not ignore the safety of preserving the drug itself. It is much more essential to reach a balance between patient safety and environmental friendliness.
One of the latest trends in pharma is the Quality by Design concept (aka QbD approach) [3].
the Quality by Design concept
With this approach, proper consideration is given to an effective design process with a focus on risk assessment at each development stage. Thus, both the quality of the product itself and its wrapping can be improved.
Packaging materials go far beyond the glass
Until a few years ago, pharmaceutical companies used glass to package pills, syrups, and creams. And now, although they are far from abandoning this universal material, the COVID-provoked demand for vaccines has led to a shortage of glass. And if glass packing companies somehow manage to cope with the volume of injectable drugs, what about other drugs? Other options are more than needed. It is desirable that the alternative to glass meets the following criteria:
Rapid production
Durability and resistance to damage
Resistance to delamination and contamination.
By replacing the glass with a material that meets these basic requirements, the contents of the package would be secure during shipping and storage.
User-centricity
Even if you have designed the perfect package in terms of material, a successful market launch is not assured unless you have considered aspects concerning your end consumer:
Who will buy your product?
What reason will he or she buy it?
Choosing package colors, font type, and size mainly depends on who will be looking at it. For example, an emphasis on an attractive color scheme may be more appropriate for a younger audience. An emphasis on font size and readability is for a more adult audience. Meanwhile, packages of medications aimed at children can be decorated with catchy, cartoonish graphics.
When designing the packaging, it is crucial to consider the intended use of the medication, that is, is the patient using it for a runny nose, a sore throat, or a fever?
Positioning the most important information in the foreground affects how quickly the right information is perceived and, as a result, how the final product design will look. For example, in our Cergopharma case, we decided to make the package design minimalistic, reflecting only the most relevant information on the front of the package. At the same time, given the audience and their needs, we applied a bright associative yellow color and diluted the background with a cheerful element.
Finding: By identifying who buys your product and for what reasons, you can tailor the design to the customer's needs.
Is your packaging easy-to-read?
Any drug package should include the following information:
How can it be placed in a readable and understandable manner? According to the FDA's readability guidelines [4], placing the text without having to rotate the package, as well as sufficient line spacing, can improve its legibility.
ProTip: The information should be presented in such a way that a customer can know all about the product just by looking at the packaging. If the instructions are in the form of an insert leaflet, make sure that the most important information is also highlighted. Moreover, it is desirable that a package leaflet unfolds and folds conveniently. This will surely be propitious for your brand's image.
Finally: must-have elements of your package design
Brief tips on how to correctly design packaging for your pharma product:
It is advisable not to clutter the package with unnecessary information and too many colors. A minimalist approach is more effective in terms of message delivery.
Pick matching colors and easy-to-read fonts
Your pharmaceutical logo and drug description should be legible. Therefore choose a font and color palette that blend well with each other instead of clashing or overshadowing each other.
Graphics and pictures can make your package unique
Here the creativity is endless. Replace complicated information with graphics or add a picture where it's best.
Consider the "white space" rule
Medical packaging is first and foremost about minimalism and easy perception of information. A sufficient amount of space between words and graphics will improve perception and rid customers of complicated and cluttered information.
Choose medically-oriented professionals
Specialists with considerable medical backgrounds understand all the intricacies of the healthcare sector, in particular its regulations. Moreover, they have a deep grasp of the consumer's needs, which is essential for designing packaging that effectively catches the attention of customers.
The medically-focused marketers, designers, developers, and healthcare professionals at Brandmed may be who you're looking for to create a product in a good-looking wrapper. Contact us. Shall we start?
Forbes, Four Trends Shaping The Future Of Pharma Packaging, https://www.forbes.com/sites/forbesbusinessdevelopmentcouncil/2022/01/18/four-trends-shaping-the-future-of-pharma-packaging/, [last accessed: 14.11.2022].  
McKinsey, Sustainability in packaging: Inside the minds of US consumers, https://www.mckinsey.com/industries/paper-forest-products-and-packaging/our-insights/sustainability-in-packaging-inside-the-minds-of-us-consumers, [last accessed: 14.11.2022]. 
Wikipedia, Quality by design, https://en.wikipedia.org/wiki/Quality_by_design,  [last accessed: 14.11.2022].  
GMP-compliance, FDA's new Guidance on Readability, https://www.gmp-compliance.org/gmp-news/fdas-new-guidance-on-readability, [last accessed: 14.11.2022].  
Pharmtech, On Trend in Pharma Packaging, https://www.pharmtech.com/view/trend-pharma-packaging, [last accessed: 14.11.2022].
Pharmtech, On Trend in Pharma Packaging, https://www.pharmtech.com/view/trend-pharma-packaging, [last accessed: 14.11.2022].