The importance of UX for med-related products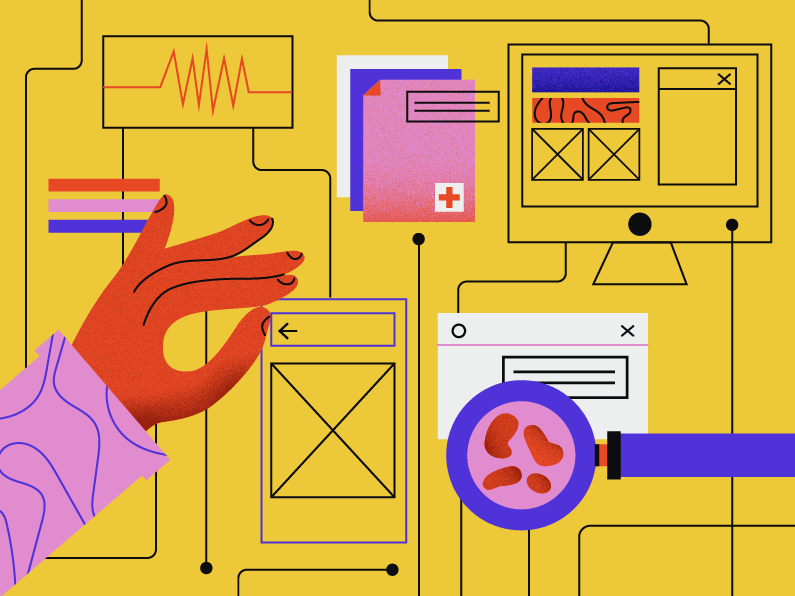 Medical technology is a rapidly developing field. It facilitates the creation of countless products used by healthcare professionals and the general public.
Moreover, the possibilities of using med-related tech are ever-increasing. This means that this industry is becoming competitive by the day and for you to succeed in it, you must ensure your products and services are a perfect fit for your customers. The contentment of the users ensures the popularity and success of the product. In other words, if you strive for success, the UX of your platform should be your main point of focus. 
It is difficult to make sense of the numerous abbreviations in the digital marketing jargon. Let's clear up what all the U's stand for once and for all:


Some claim that UI is a part of a larger UX, while others argue that it is a separate element. The truth is they are both equally important in creating a successful product. However, the question remains - why should you care about the U's anyway?
Why is UX important?
User Experience is the key factor in creating and refining your product. By improving UX, you will increase customer satisfaction and possibly make your product more desirable and popular. According to the International Organization for Standardization (ISO), "it includes all the users' emotions, beliefs, preferences, perceptions, physical and psychological responses, behaviors and accomplishments that occur before, during and after use." [1] This definition implies that UX is subjective. Three main factors impact user experience: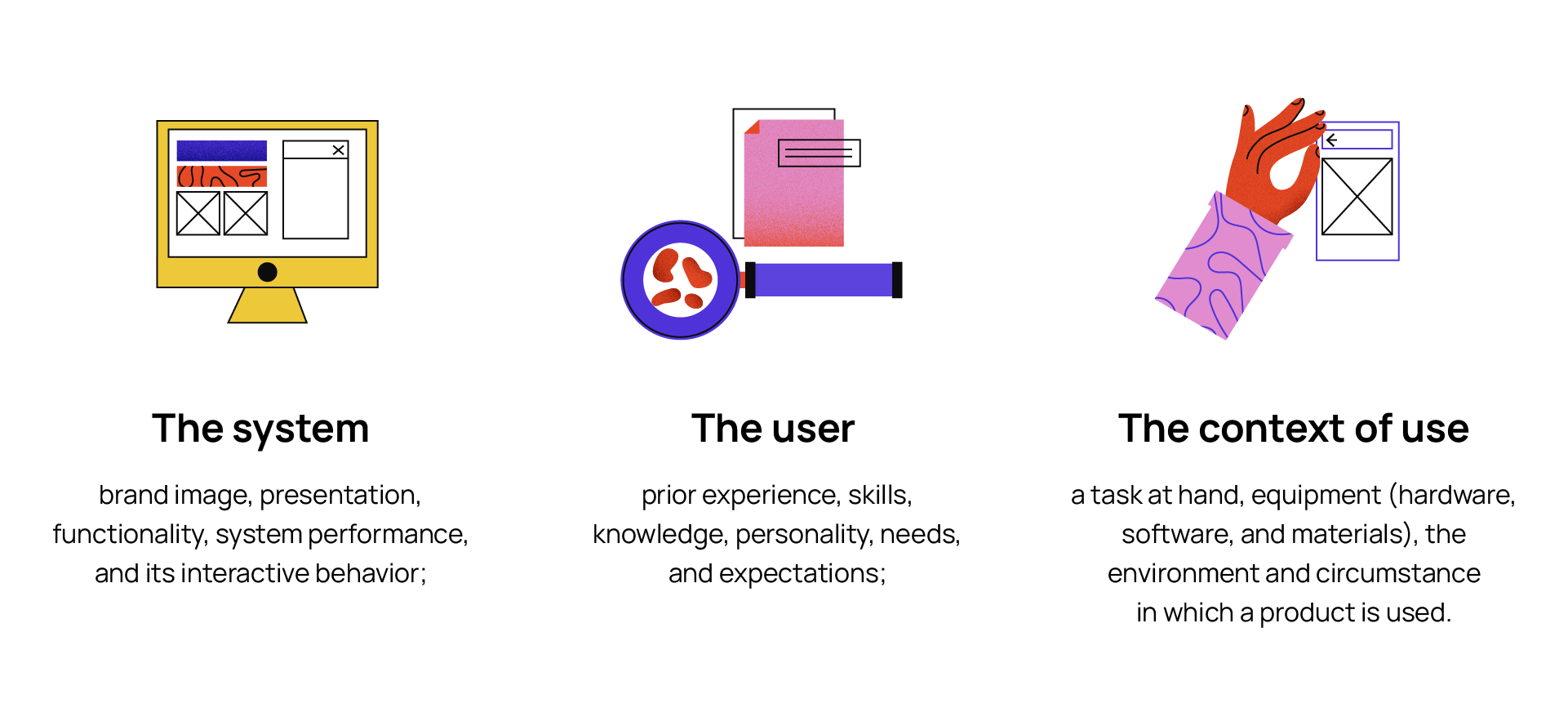 While you can't change the user and the context of use, you have to take them under consideration and adjust the product accordingly to ensure it is efficient and easy to use. This is important in the healthcare industry, especially with the rapid development of medical technologies, heavy market competition, and high demands of both medics and patients when it comes to health-related problem-solving. 
Med-related technology
Technology is ubiquitous in the medical world. It is also developing at a high pace through discoveries and continuous digitalization in the healthcare industry. It is estimated that investments in med-related technology will reach 34 billion USD worldwide by 2025. [2] This means that the industry is becoming highly competitive. And it is on you to be creative and innovative so your work can be noticed and to take a firm place among those developing the new tech-oriented healthcare. 
KEYNOTE
In an industry that undergoes such a rapid transformation and is increasingly willing to use digital solutions, the biggest challenge is understanding this market and the needs of users. We have nothing to follow - it is an extremely demanding industry for technology. The solutions that we will design in medicine can save health and life, and this makes this challenge worth the greatest commitment. Only companies that have an in-depth understanding of the specifics of working with patients and patients at their base can solve the most serious problems.
Med-related technological products are diverse, and the users range from clinically trained professionals to people from the general population. Technology is at the core of creating electronic medical records, radiological equipment, telemedicine, or online sources of professional knowledge. It can also be used by patients - insulin pumps, digital tools that keep track of biological parameters, or apps that help you lead a healthy lifestyle. These are just examples of how technology and the healthcare environment are intertwined. With technology implementation, we strive to improve patient care and reduce workload for the medical staff. However, for it to fulfill this role, the technology must be user-friendly.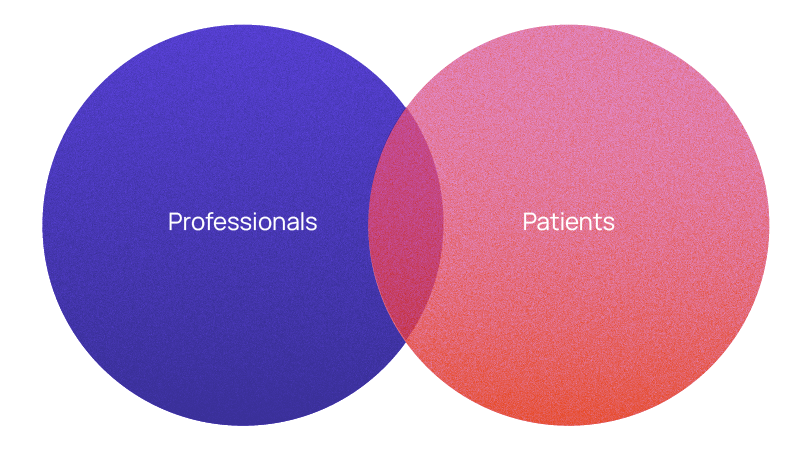 UX for the win
Understanding the needs and expectations of users is the key to ensuring that your product does its job well. After all, the user is the one who decides whether your product is a success or a total miss. When launching a new product, take into account the three pillars of UX:
the potential customers,

the context of use and purpose of your product,
how you can tailor the service to the expectations and maximize the ease of use and efficiency of the services you offer.
It is essential that you keep UX in mind throughout the whole process of developing (or upgrading) your product - copywriting, design, web development are equally important. 

We know that delivering great UX is not an easy task. And we are here to help! Our team understands the intricacies of the med-related technology market. Our professional knowledge and broad experience will help develop new products and strategies focused on user experience. Shall we get started?