Medical packaging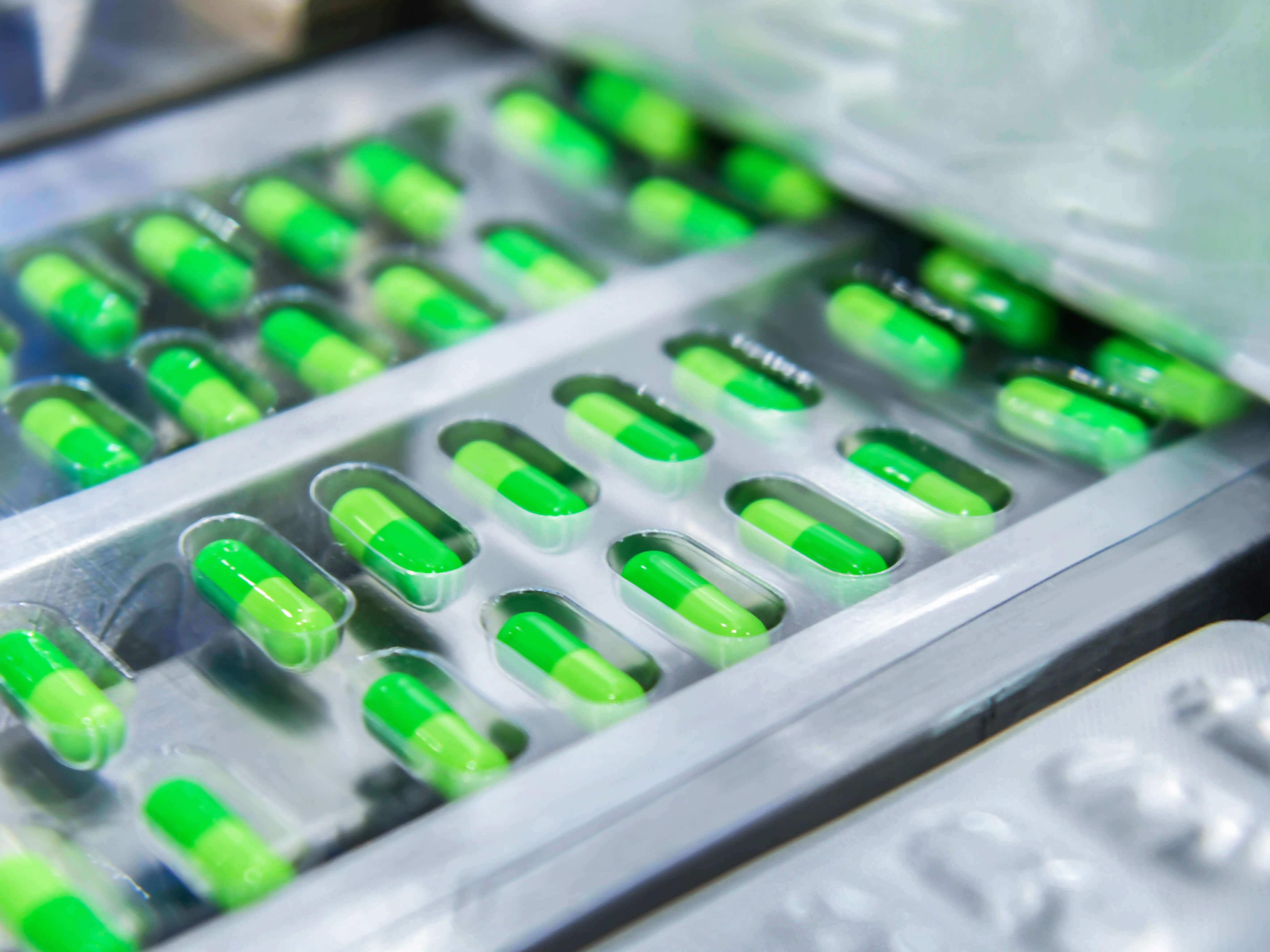 You shouldn't judge a book by its cover, just as you shouldn't judge a medication by its packaging.
Yet we all do both. As the pharmaceutical market revolves around, well, selling medication, it is important to know what goes into the art of designing medical packaging and how to do it right. There is a reason why the medical packaging market has been booming, with estimates that by 2027 it is going to be worth $144.23 billion worldwide [1].
Attracting the outside, protecting the inside
Medical packaging has several valid functions, and it is challenging to strike a balance between practical and aesthetic components of the design. Hence, it usually takes a diverse team of professionals to devise and manufacture a functional and market viable option of drug packaging. 
As mentioned earlier, the significance of the visual aspect of packaging is undeniable. It should be appealing to the users, simple, and easy to read. However, first and foremost, packaging should protect a containing pharmaceutical product and ensure its safe use until the expiration date. This means not only physically shielding the product but also safeguarding it from bioremediation. Different medications require different environments for storage, and some may have unique specifications. The primary purpose of the packaging is to guarantee that the quality and integrity of the product remain unchanged.. 
This means that the packaging is designed specifically for the type of substance it is made to protect. As there are different types of medical components in different forms, there is a wide array of medical packaging, varying in shape, size, and materials.
A mixed bag of packaging
Although there is a staggering amount of different forms of medical packaging, there are basic types on which almost all types of packages are based.


Cartons. Contain products that can be stored at room temperature without extraordinary precautions. Intended for blisters, vials, and other types of packaging.
Blisters. Most often used to hold pills or capsules within a larger carton or box. To remove the content, one has to either peel or push through a protective layer.
Containers. They provide protection against light, moisture, air, bacteria, and fungi. They usually hold pills and capsules.
Bottles. Might be plastic or glass, they are mostly used to store liquid medication that does not have to be sterile.
Vials. These are routinely used for products intended for injection or sterile liquids. 
Lamitubes. Mainly made to hold creams, gels, and ointments. 
This list is by no means exhaustive. There are many variations of the above-mentioned options. Some packages are pre-formed, and some are custom-made for a specific drug. Not to mention the packaging of medical equipment, which is another story altogether. 
There is also a myriad of materials that can be used, differing in terms of rigidity, breathability, thickness, sterility, and other physical and chemical parameters. Nevertheless, many medical packages include medical polymer films, which guard the product against contaminants, air, light, moisture and help preserve the medication.

Nonetheless, even if one considers all these intricacies and designs perfect packaging, it is not enough to successfully launch it into the market. In the process of creating medical packaging, the design does not give way to science.
A hard pill to swallow… but easy to look at
Design in packaging and labeling pharmaceutical products is critical. Although the aesthetics of the package is of significant value, providing precise labeling and displaying relevant and straightforward information about the product is paramount.. Here are the 3 most important aspects that you should consider while designing medical packaging:
The design of pharmaceutical packaging must include the necessary information about the product it contains. The following details should be comprised: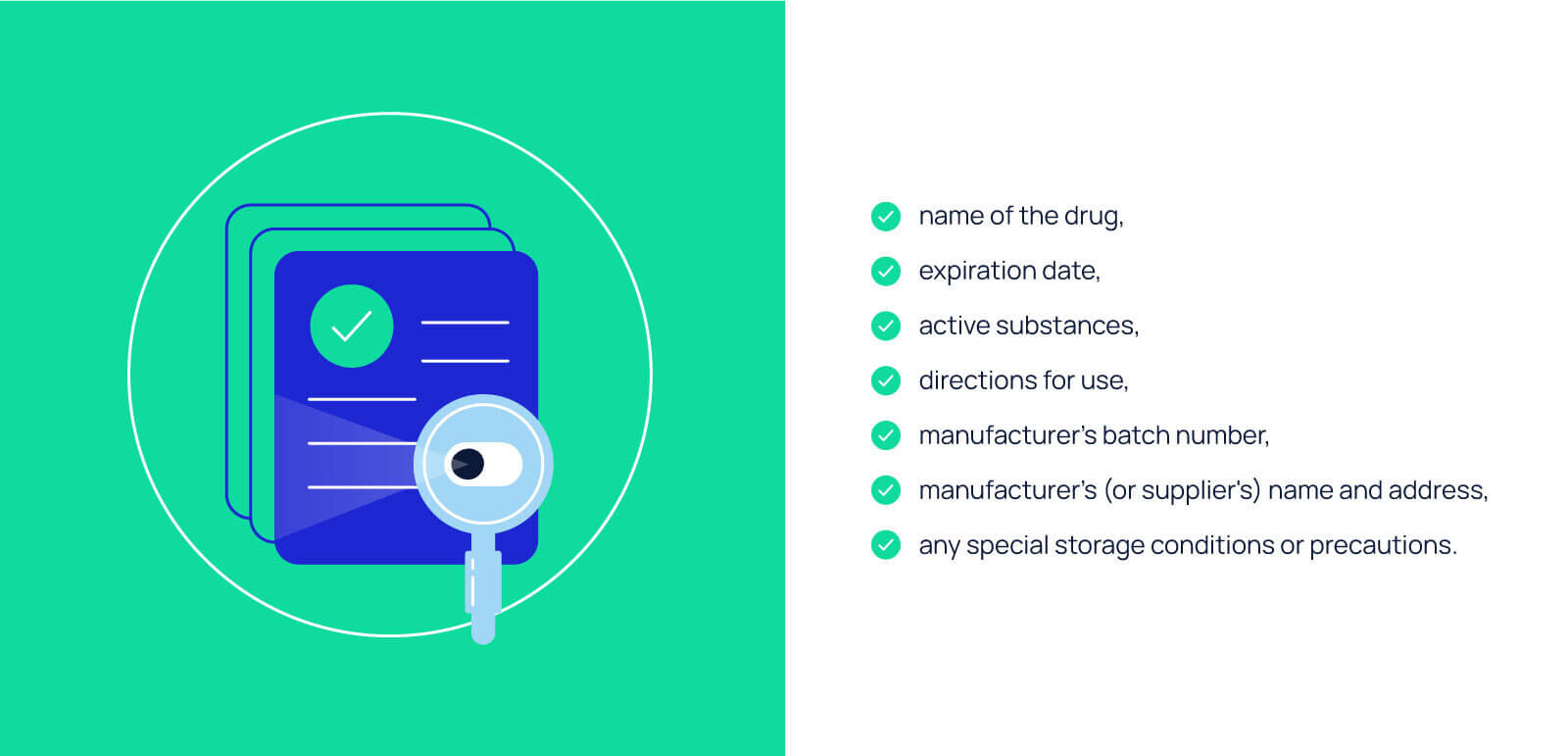 Moreover, the information has to be provided in such a manner that the customer can learn everything about the product with just one glance at the box, blister, or bottle. The same goes for guidelines and instructions presented on some types of medical packaging (and clearly, on the leaflets attached to the medication). They have to be carefully positioned and aligned at the appropriate place.
Packaging should facilitate the use of the medication inside. It should be intuitive and practical to use, without unnecessary complications. Even if the content is high quality, but the package makes it difficult to handle, the consumer will not reach for the product again. Especially given there are alternatives available. 
As the awareness about the ecological impact of packaging and shrinking natural resources of the Earth spreads across different branches of industry, the pharmaceutical market has been reshaping its policy to address the upcoming agendas. And so Pharma is trying to make medical packaging a lesser strain on the environment by using biodegradable materials, developing new manufacturing practices, and reducing the consumption of single-use plastics. This is not only a sign of goodwill but also a marketing strategy. Consumers are becoming increasingly more eco-friendly and strongly prefer products that go with this trend. 

There is a lot more that goes into designing a medical package. Numerous books are available about the correct use of colors, fonts, shapes, and how they can influence human perception of the product. Thanks to technology, designers are no longer restricted by the physical form of the package itself.
Smart packaging
Smart packaging is a relatively new addition to the arsenal of pharmaceutical companies - a game changer nonetheless. It assumes the integration of technology into medical packaging. Some forms of "intelligent packaging" gather data about the medication and its journey. This can be achieved, for example, by chipping a pill blister with a wireless electronic device that tracks drug usage when the pill is taken out from the blister. Every time the pill is removed from the package, a signal is sent to a computer, smartphone, or another electronic device, informing the patient about their medication. This means that if your grandma doesn't remember if she took her blood-thinning drug in the morning, you can just check it on a device and avoid the dangerous repercussions of either skipping a dose or taking two pills in one day.


QR codes are also becoming more ubiquitous, and Pharma is no exception. QR-enabled packaging helps increase patient compliance and their accessibility to medical information. You can scan the code on the package, and comprehensive information pops up on your phone, with the possibility of implementing illustrations, voice commands, and another user-friendly menagerie of tricks that guide the customer through medication administration and its safe usage. 
The use of technology in medical packaging is beneficial both to the industry and the patients. On the one hand, it increases the efficacy and speed of the distribution of medication. Pharmaceutical manufacturers can track specific serial numbers during distribution or provide an annotation regarding the correct drug use reaching all the users instantaneously. On the other hand, patients are sure that they are up-to-date with the information about the medication and can easily access all the necessary data with just a couple of clicks on their smartphones. 
However, before adopting smart packaging on a large scale, threats such as potential sensitive data theft have to be resolved. Given the astounding pace of technological innovations, regulators have not yet introduced adequate laws controlling all the new features. When it comes to medical packaging, safety standards should be the number one priority
Safety first
It could not be stressed enough that in medicine, the safety of the patients comes first - and pharmaceutical packaging is no exception. An incorrectly designed package for a drug might result in the user's death. For that reason, packaging and the design have to be subjugated to stringent quality standards, controlling all valid components, from the enclosed information about the medication to the detailed guidelines regulating types and sizes of fonts. 
International Organization for Standardization (ISO) regulates medical packaging with its codes in place to ensure the quality and safety of products: ISO9001: Quality Management Standard; and PS 9004: Pharmaceutical Packaging Materials Standard. There are also local regulations concerning pharmaceutical packaging, e.g. FDA has very strict policies on the matter. 
These standards aim to reduce the risk of safety hazards, medication contamination and ensure product safety. Hence medical packaging design is limited by these rules. Consequently, no marketing strategy or creative whim can jeopardize a patient's health and safe medication use.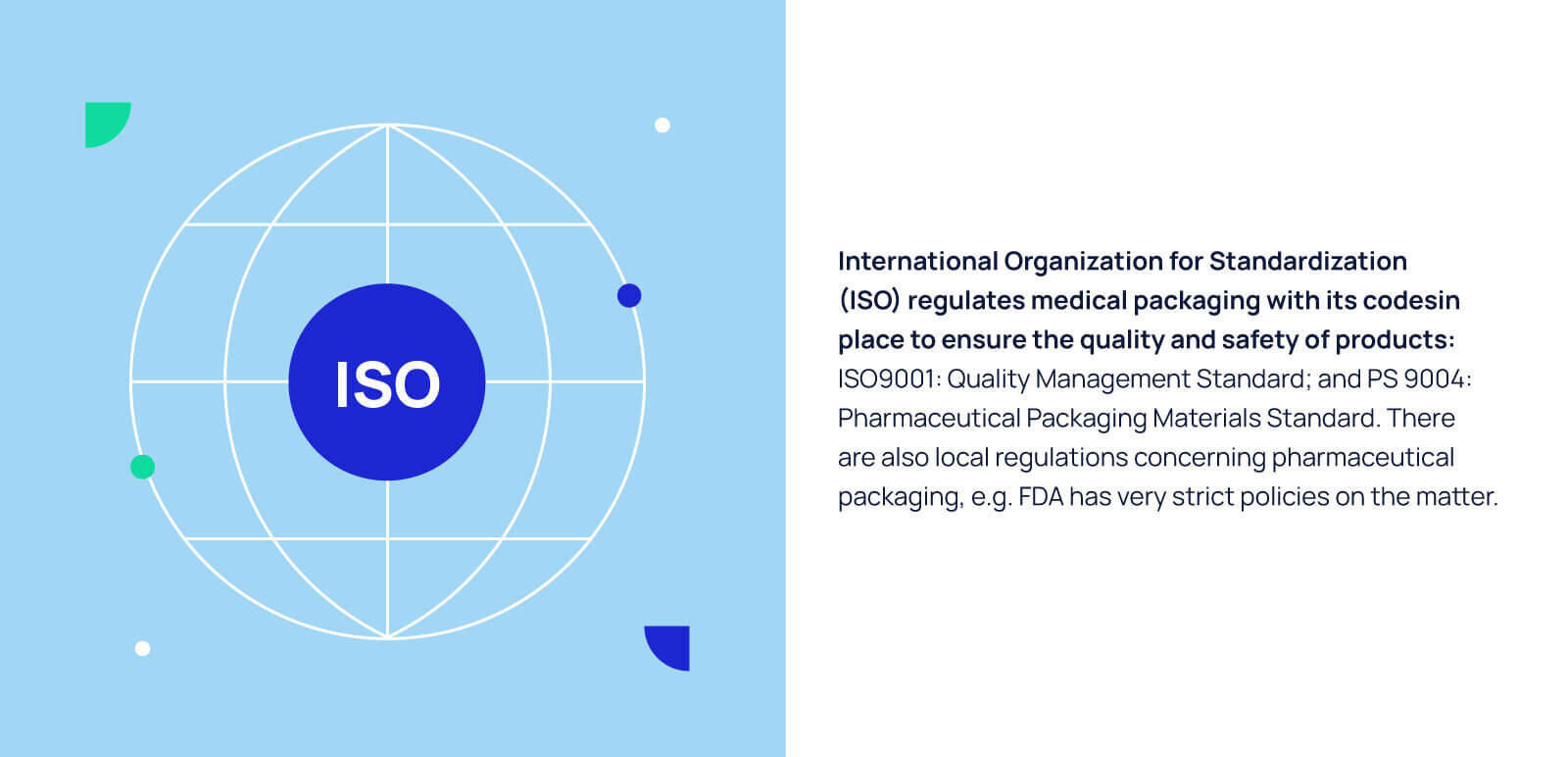 https://www.alliedmarketresearch.com/pharmaceutical-packaging-market (last access: 5.11.2021)
https://www.thomasnet.com/articles/materials-handling/types-of-medical-packaging/ (last access: 5.11.2021)
https://www.designerpeople.com/blog/pharma-medicine-packaging-design-guide/ (last access: 5.11.2021)
https://packagingeurope.com/how-smart-packaging-design-is-transforming-pharma/ (last access: 5.11.2021)
https://www.google.pl/amp/s/blog.luminite.com/blog/pharmaceutical-packaging-design-tips-for-improved-safety%3fhs_amp=true (last access: 5.11.2021)