Why most mobile apps created by pharma fail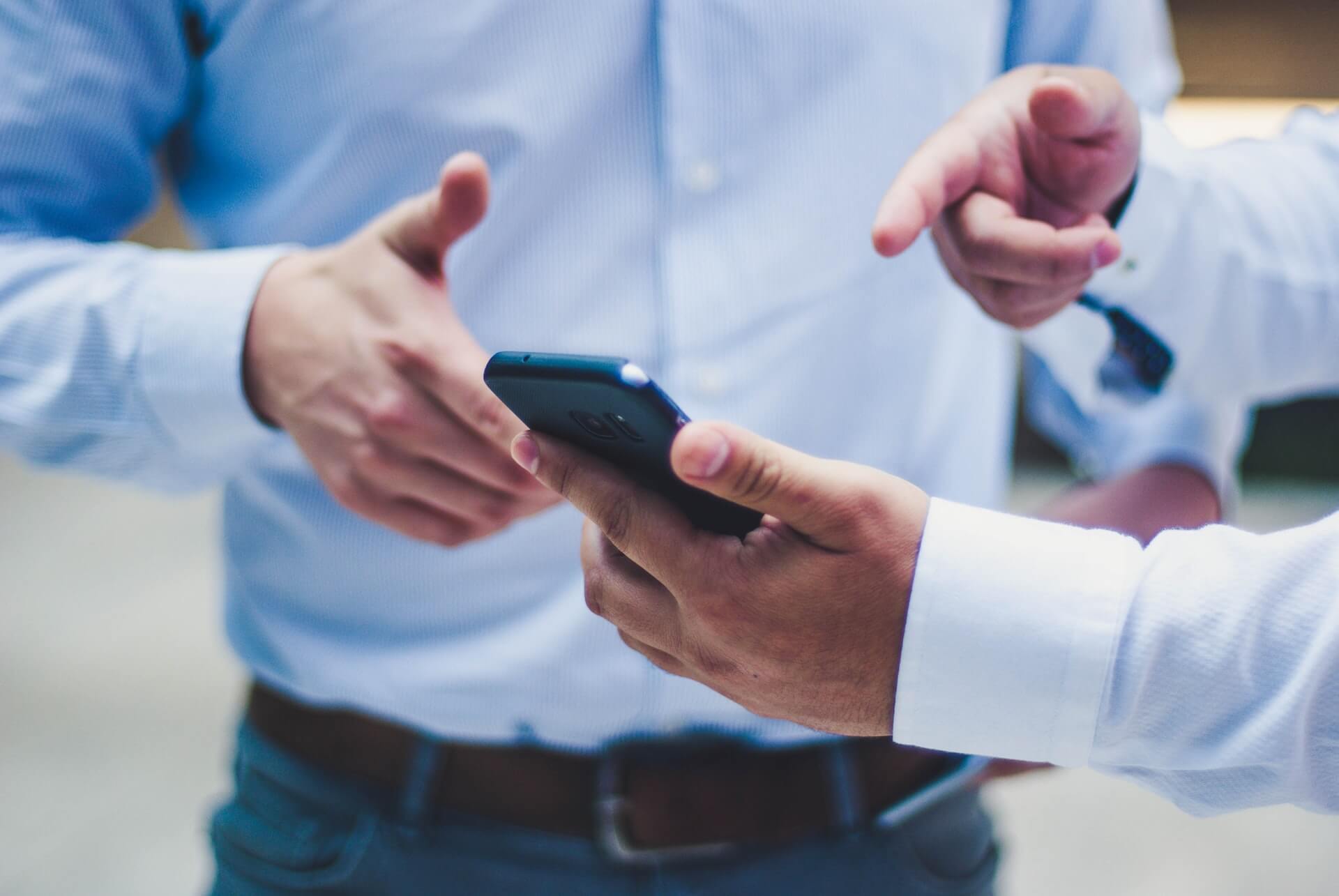 What are the most common reasons behind the failure of pharma apps and how to create a valuable application in a highly competitive market?
Why most mobile apps created by pharmaceutical companies fail
Forced to make the hasty leap into digitalization, pharma-oriented companies have come up against a plethora of competitors and digitally-savvy HCPs. As a consequence, only 4% of product launches in the pharma industry are successful [1]. There are several important reasons for this, which, when uncovered, could serve as a valuable lesson for your online business. To do that, we have to look from the perspective of med-oriented product development.
Do you have a detailed onboarding plan?
If so, you are on the right track. If not, we have something to tell you.
Such a small percentage of engagement is due to the "value gap": perceived value and experienced one do not coincide. What is the reason? Projects often don't have a well-thought-out customer journey strategy.
The customer goes through three sub-phases during his or her app journey:
Your potential user chooses your app among other options on the market.
The phase after downloading, which involves getting to know the app. A frustrating experience with a product often ends with the user simply deleting the application or, at best, leaving it "for later".
The user has adopted the product and now perceives it as a means to achieve his or her goal, for example, to order medication.
Therefore, how was the user experience? Has the value of your product been recognized?
Depending on what type of application and its purpose, onboarding can be:
It focuses on what your product can do, not how it does it.
It's suitable for solutions with numerous features, from which you need to highlight the most useful ones and show them to users at the beginning of their journey.
#3 Progressive onboarding
It is suitable for medical solutions with a complicated algorithm and a large number of sections.
As users became more "comfortable" with the medical product, personalization became the key to retaining them. The retention rate in this scenario can reach 70% [3] or higher.
Is your application UI/UX-friendly?
Design is just as essential to achieve a high retention rate and ensure a tailor-made approach.
The average user has at least 80 apps installed on their phone, of which only 9 are used daily [4]. Getting on the list of these 9 with increased competition and technically-competent doctors becomes more challenging. Moreover, when exploring a new application, the average user does not need more than a minute [5] to appreciate its attractiveness, i.e., the user interface. However, given that time-poor doctors will constitute the majority of your target audience, a minute might be too long..
A unique and relevant to your brand UI is appropriate for drawing the user's first attention. Next, usability comes into play. With a non-painful user experience, the chances of user retention increase dramatically. Little else is left: show that your product can meet your audience's pain points.
Note: Given the specific nature of the healthcare audience and your med-focused product, addressing UI and UX challenges can seem burdensome. Nevertheless, try to consider data confidentiality, physician age, and usability testing issues.
The best thing you can do when designing a successful user experience is to put yourself in patients' shoes. In other words, you have to literally become your target user and identify his or her behavior, desires, and pains. That way, you'll quickly get answers to relevant questions such as where to place a button, in what place it would be more convenient for him or her to browse the main menu, etc.
As for the appearance of the application, try to keep it simple, especially if the product itself is complex and feature-rich.
How much time do you and your team spend on the pre-development stage?
Considering that the market is becoming more demanding and competitive,  many companies try to stay ahead of their competitors by quickly developing a product and bringing it to the market. However, in the long run, such a strategy can play a cruel trick on you.
Poor attention to strategy planning, pre-and-post-launch programs, prototyping, and all the other seemingly less important phases than development itself can cost you time and money in the future.
In other words, start by brainstorming and planning a detailed strategy, even if it can take more than a week. Try to consider the following questions:
What problem can the future product solve?
What is your audience (physicians, students, or clinicians of all ages)?
Who are your main competitors and their achievements?
Can your future product be made better?
What technologies will work best in terms of cost, scalability, compatibility, and security?
What is the current market situation, and what is the outlook?
What is success for your team?
What challenges may arise during the development cycle, and how can your team prepare for them?
Note: It is vital to involve your future users directly in both the pre-development and testing phases. This will help identify the potential pitfalls of your application and quickly eliminate them. Moreover, given a doctor's busy schedule, getting him or her involved in product testing is not that simple. Therefore, take into account the time and money that may be needed to go through this step.
Regarding the development itself, try to consider the possibility of technical debt, i.e. the potential occurrence of unnecessary code or features that may affect the application's performance in the future. Technical debt is inherently cumulative. Therefore, the more you accumulate and ignore the debt, the higher the interests will be (your time, money, and potential complete dysfunctionality of the application).
Does your product have security vulnerabilities?
A failure in the security of user data can seriously affect the reliability of your product, not to mention the fact that the app may be abandoned altogether.
When researching the safety and regulatory compliance of your product, first of all, mark the geographical boundaries of its use. For example:
GDPR applies in the EU
HIPAA and HITECH, and FTC data privacy requirements in the USA
DPA in the UK
PIPEDA in Canada.
Also, try to adhere to the following tips:
Study all possible legal requirements for the data protection of the region whose users will use your app.
Think about implementing possible ways to encrypt data and authenticate users securely.
Test the application and update it regularly.
Consider possible security risks and the sequence of actions to mitigate them.
You may need specialists for long-term app support.
Do you have a medical-savvy team?
Creating a medical app without the involvement of professionals with a medical background is not a successful strategy. The product can turn out to be of high quality. But will a quality app alone solve users' pain points later on? That very pain point can be more effectively analyzed by a specialist with an extensive background in medicine.
Having both technical- and medical-savvy specialists on your team doubles the possibility of creating a valuable product. At Brandmed, specialists with healthcare backgrounds can assist you from the planning stage to product support. Together we can accelerate the digitalization of the healthcare industry and make it accessible to everyone. Shall we start?
Fierce Pharma, 4% success? Pharma's 'conservative nature' dooms digital product launches, report finds, https://www.fiercepharma.com/marketing/pharmas-conservative-nature-holding-back-digital-product-launches-just-4-successful [last accessed: 29.09.2022]. 
Pendo, Getting started with in-app onboarding, https://www.pendo.io/resources/getting-started-with-in-app-onboarding/, [last accessed: 29.09.2022]. 
Apptentive, Healthcare Apps: 2021 Engagement Benchmarks, https://www.apptentive.com/blog/2021/04/02/healthcare-apps-2021-engagement-benchmarks/, [last accessed: 29.09.2022]. 
Buildfire, Mobile App Download Statistics & Usage Statistics (2022), https://buildfire.com/app-statistics/, [last accessed: 29.09.2022]. 
Truebluecorp, Usability, UI and UX: the 3 key principles of a user-friendly app, even in Pharma, https://truebluecorp.com/en/usability-ui-and-ux-the-3-key-principles-of-a-user-friendly-app-even-in-pharma/, [last accessed: 29.09.2022].