Our TOP 10 applications for patient-doctor communication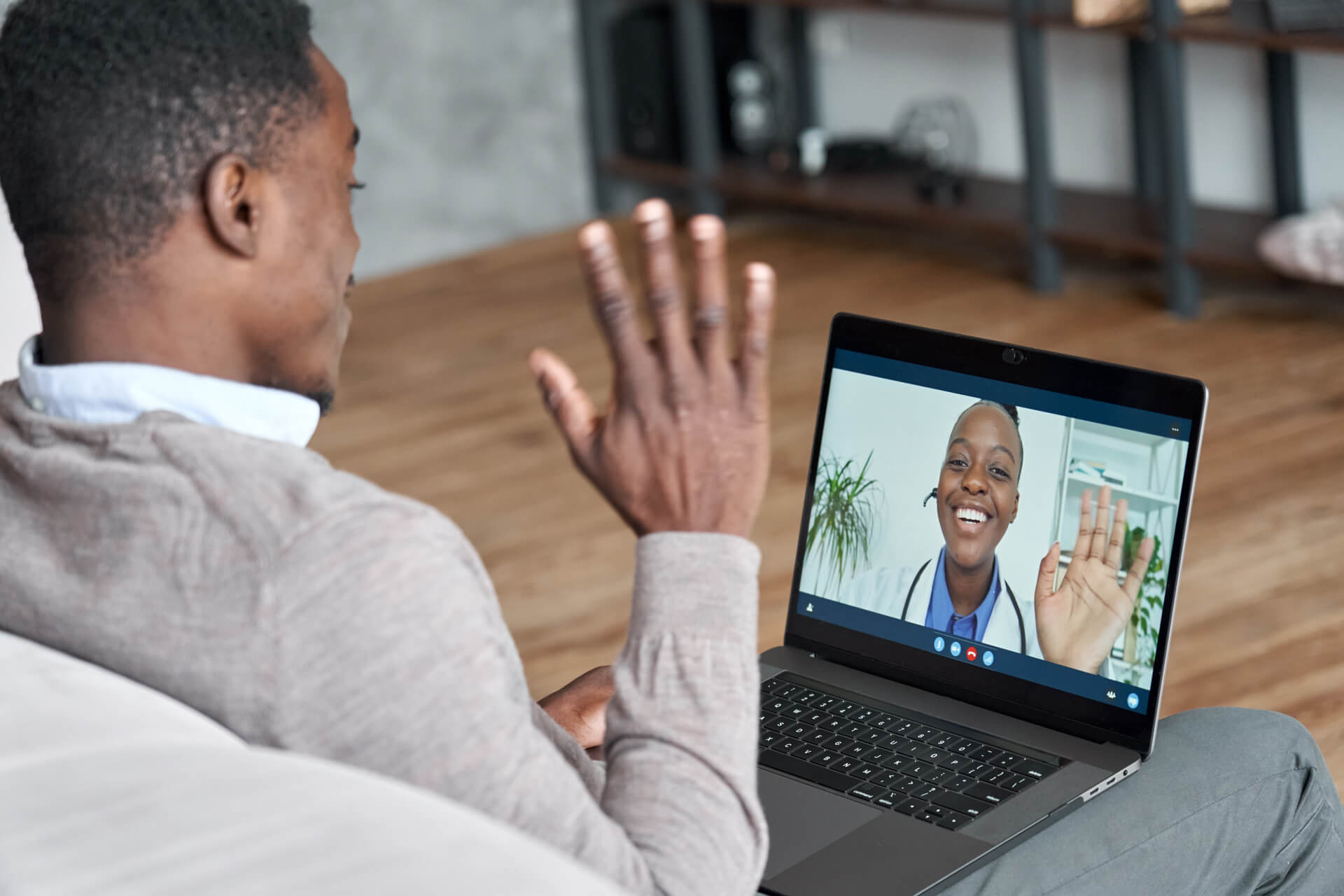 How to communicate with patients at the highest level in a remote environment? Mobile apps have solved the issue: explore the Top 10 mobile solutions.
A growth spurt in the tech-driven development within the healthcare sector, mainly triggered by the Covid-19 pandemic, has led to daily mobile-enhanced living adaptation, where gadgets have evolved from "communication only" devices into powerful mediators between patients and doctors. 
Thus, patient-doctor communication has entered the era of digitalization. It cannot be said that the measure of this transition is due to necessity — rather, the concept of mobile health (mHealth) and virtual communication brings its efficiency and convenience primarily for both healthcare providers and recipients. 
Benefits of mobile-driven patient-doctor communication
According to the Carestream study, a shift to mHealth saves 18 minutes a day per clinician and provides a 30% reduction in medication errors [1]. Also, the use of mobiles for clinical needs allows reducing costs. 
One of the most common uses of mobiles in healthcare is patient-physician communication through apps, which results in 4 considerable benefits for effective engagement affecting both parties:
‌HIPAA-compliant mobile app development allows ensuring the safety of medical solutions with an encrypted database, which is the main attribute of trust between the patient and the doctor in such a complex yet vulnerable field as medical data protection. 
"At-home" treatment is the main convenience that mobile apps have brought to our lives. For example, patients can not only communicate directly with their doctor but also make appointment requests and receive the results of their lab checkups. 
Tech-driven voice and video communication can greatly simplify the process of patient case management. In addition, both text and audio formats can be saved, which is convenient for keeping up-to-date information and getting up to speed quickly when the patient revisits after some time.
4. Error-free medical data
Only a single input of personal information is necessary as subsequent inputs are automatic, reducing the amount of manual work and the likelihood of error-prone data.
Also, it was recognized that ineffective communication can lead to a variety of negative outcomes: compromised patient safety, incomplete treatment, patient dissatisfaction, inefficient use of medical resources, and time and economic consequences [2].
Top 10 tech solutions for better patient-doctor communication & why
According to Statista, the mobile healthcare app market size worldwide will be valued at $11 billion by 2025 [3], the bulk of which will be tech solutions to simplify physician-patient interactions in remote settings. Here are some of them.
It is a patient-centered software [4] developed mainly for healthcare organizations to provide them with more opportunities to improve patient engagement, adjust scheduling, enhance patient communication, and reduce no-shows.
Despite the wide range of functionality to facilitate communication, it is still a platform that does not have a mobile version. On the one hand, one of the policies of the platform is to involve patients without forcing them to download an additional app to maintain a high level of communication. However, today's tech-savvy patients will probably find it more convenient to have an app on their mobiles.
The Medici app [5] resembles FaceTime, Zoom, or Skype in its main functionality. But given its medical focus, the solution provides end-to-end HIPAA-compliant virtual care. 
It is designed for individual healthcare providers and large organizations with outpatient and inpatient settings to facilitate patient access through an in-app communication channel as well. 
An app [6] for video and voice calls tailored for physicians and patients alike. For the former, it's an easy and safe way to reach their patients on the go from mobile but with an office number display. For the latter, it's also a way to find and reach healthcare providers for their needs right on the phone.
This cross-platform application [7] allows online booking, symptoms screening, and online patient-doctor conversation for a quick and thorough check-up.
This Sweden-based solution [8] developed for mobile usage focuses on improving doctor-patient communication and following a prescribed treatment through a questionnaire approach. A healthcare provider asks questions about a patient's treatment, and the patient gives the answers through in-app mobile chat. In this way, the system provides doctors with a more efficient data collection and personalized treatment of their patients, whereas patients can benefit from constant "supervision".
It is a mobile app [9] with over 5,000 pre-translated medical phrases in widespread languages: Mandarin, Spanish, French, Cantonese, Arabic, Portuguese, etc. Thanks to this application, communication between doctors and patients is not limited by any linguistic barriers, providing a straightforward exchange of important information. The dictionary-like app contains structured groups of words from frequently encountered medical procedures and medical specialties.
TigerConnect [10] offers users a secure and private approach to communication within medical teams and at the patient-doctor level. The use of this mobile solution will help streamline communication-driven workflows and generate better patient outcomes through the real-time delivery and access of critical clinical information.
Another patient-centered mobile application [11] for streamlined real-time care teams collaboration and patient-doctor chatting. Moreover, it does not store patient health information in the cloud, which reduces the risk of a confidential data breach. In addition to enhanced collaboration and communication opportunities, the solution entails virtual care functionality.
This app [12] is primarily targeted at physicians to simplify communication at each stage of patient care. Connection with patients happens through text, voice, and video messages in which a doctor can share clinical results and make sure that the care plan is followed. It also has the option of coordinating and scheduling physicians to establish a seamless workflow in clinical settings.
A versatile app [13] for arranging consultations with licensed, board-certified doctors of various medical specializations - from therapists to psychologists. A user can choose a specialist and schedule an online visit to connect with the healthcare expert via video option from a phone or tablet.
And lastly, if you want to join the ranks of enthusiasts striving to simplify healthcare digitalization worldwide, our team of the tech-and-med combo is on hand to guide your business through this arduous journey. Text us, and together we'll discuss the way forward!
https://www.carestream.com/blog/
https://www.ncbi.nlm.nih.gov/pmc/articles/PMC4758389/ 
https://www.statista.com/statistics/877758/global-mobile-medical-apps-market-size/ 
https://heydash.com/ 
https://www.medici.md/ 
https://www.doximity.com/ 
https://medeohealth.com/ 
https://medipal.se/app/ 
https://www.withcanopy.com/canopy-speak/ 
https://tigerconnect.com/ 
https://www.qliqsoft.com/
https://www.perfectserve.com/ 
https://doctorondemand.com/