Challenges and Best Practices: Developing a medical website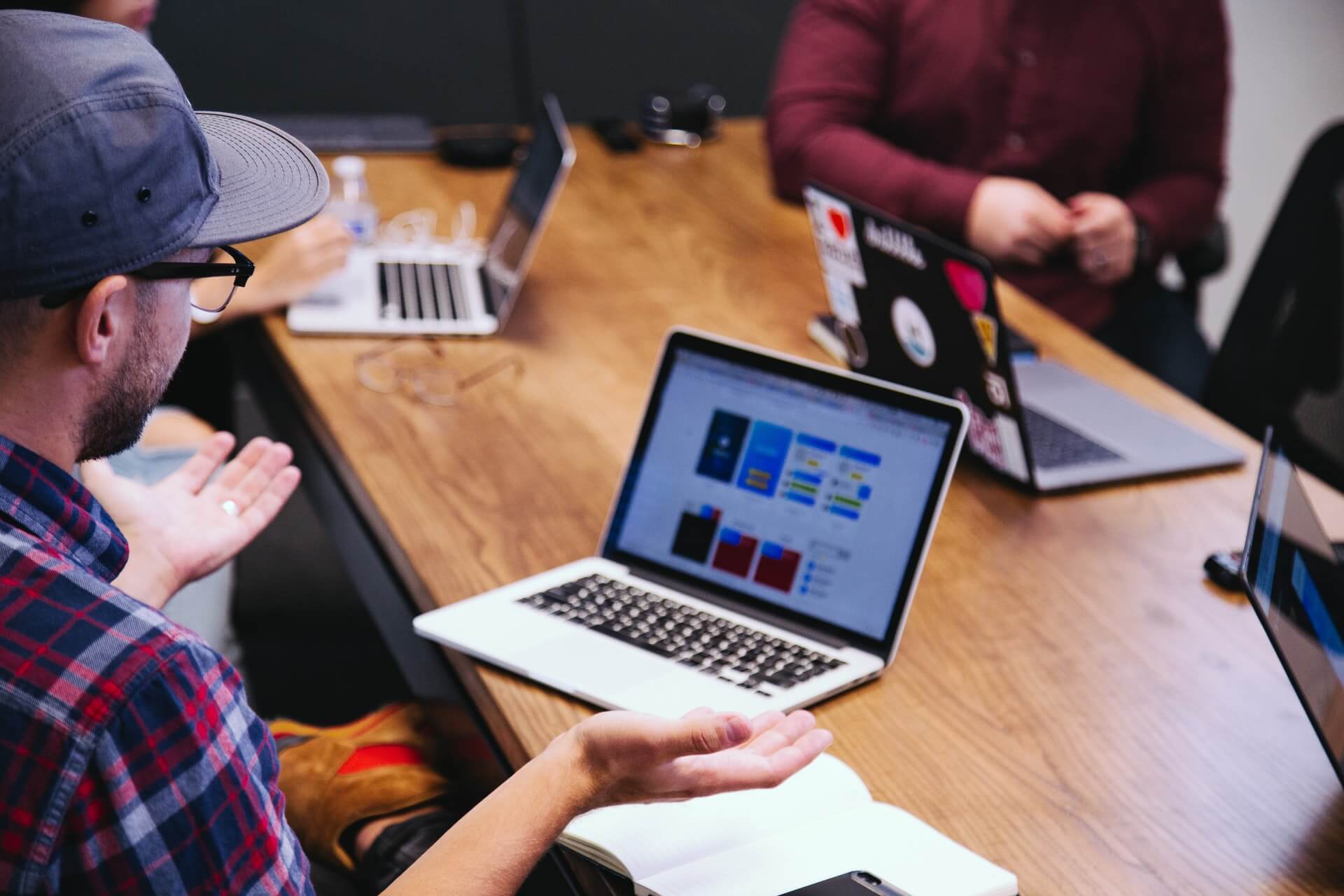 What are the 3 main challenges that keep medical businesses from developing a top-notch and future-proof website, and how to overcome them?
Top 3 challenges medical businesses face when developing websites
What could be more important than reputation in the medical business? Well, in the digital healthcare business, it's your website.
Even if your med-related project has a solid reputation "gained offline," today's tech-savvy users may overlook it after viewing a cumbersome, unpleasant-looking, and ill-conceived website. The reality of doing business online is that users first evaluate what's on the outside (design and usability) before examining what's on the inside (functionality).
Your website is your image. With 5 billion internet users worldwide [1] it is your main trump that can not only draw but also retain users. Of course, it can also draw them away. Here are 3 major obstacles that most organizations face when designing a would-be healthcare web product. How to successfully overcome them?
#1 Complex product — simple design
Whether it is an appointment booking solution, an encyclopedia for HCPs, or a doctor-patient consultation software, making complex functionality in simple visual language is not always easy. Paradoxically, a simple design is often more difficult to do than a complicated one. Given the specificity of the health sector, as well as strict regulations of medical software development, designers may often feel that their creative powers are restrained.
What does simple mean? Two colors and no animations, pictures, or fancy fonts? Not at all. Simplicity refers to how easily a user can navigate the site and how attractive it is from an aesthetic point of view — it is the harmony of the UX and UI design.
There is such a thing as a visual hierarchy. It is the consistency of the entire composite (site), which is made up of individual parts (buttons, images, blocks of text, etc.).
The importance of putting everything together into a single picture while highlighting the major/secondary elements can eliminate:
Users in a couple of clicks will be able to understand what services you offer and how to use them without useless browsing on the site.
It is recommended that your site should answer all three main questions: what kind of company you are, why your services are important to users, and how they can meet their needs. Otherwise, they will find it worthless and close it.
#2 Tight restrictions — an additional burden
On the one hand, the ability to put medical data on the Internet has greatly facilitated the day-to-day medical staff workflow and simplified doctor-patient interaction. On the other hand, the data have become more vulnerable to theft and confidentiality breaches. Therefore, healthcare organizations must comply with legal restrictions and regulations when developing medical software. For example, HIPAA and HITECH are two major laws in the U.S. to protect medical data. Health apps in the EU fall under the jurisdiction of GDPR. By the way, GDPR compliance applies to any website that handles user data.
ProTip: When engineering a med-oriented product, it is advisable to check the regulations of the country whose residents will leverage your product. The requirements for regulating medical data may differ from one country to another.
To enhance confidential data protection and retain the audience's trust, make sure that your site has the following: 
An SSL certificate, as well as a strong tech foundation for data encryption
A HIPAA-compliant hosting provider (if your main audience is in the U.S.) 
Availability of data backups
Regular testing and site updates 
Limited PHI sharing
Authentication and privacy policies.


#3 SEO — the hidden key to your site's success
The total number of daily health-related Google searches is 70,000 every minute [2], and that was before the pandemic. You can imagine how much that number has increased! According to Google [3], the search for "how to take care of mental health" was used more often than ever in 2021. Obviously, vaccination searches are also at the top of the list.
Without a well-tuned site optimization strategy, your efforts spent on site design and selection of adequate technologies can turn out to be fruitless. Some wrongly view this activity as a mere trifle. However, due to the intense competition, patients may fail to "reach" your services: they will simply choose a competitor with the SEO-adjusted strategy.
In the pursuit of advanced engineering functionality and compliance with regulations, companies simply ignore such a fundamental part of site development (i.e. business) as setting up optimization. This, however, is the first thing that should not be forgotten.
Some tips on how to make a site SEO-friendly:
Use relevant keywords both on the site and on the blog
Create content that is interesting and unique to your target audience
Optimize your headlines, descriptions, CTAs, and URLs.
Add quality and optimized images
Link to authoritative and relevant sources
Leverage SEO tools
Make sure your site is mobile-friendly.
Rely on professionals
While finding a developer won't be that hard, hiring a medical content creator or researcher with a medical background can be arduous. A diverse team, combining tech-savviness and broad medical experience, gives you an edge over the competition. For instance, if you are creating a product for surgeons, knowing their needs, preferences, and pain points would be more than desirable: this increases the chances of producing a high-quality and truly relevant product. Without insight and expert knowledge, this is simply impossible.
Trust the tech-med professionals at Brandmed, who have been assisting businesses for 7+ years in providing their users with the "spot on" healthcare products. How about accelerating the digitalization of medicine together? Just drop us a line.