How mobile applications are changing pharma industry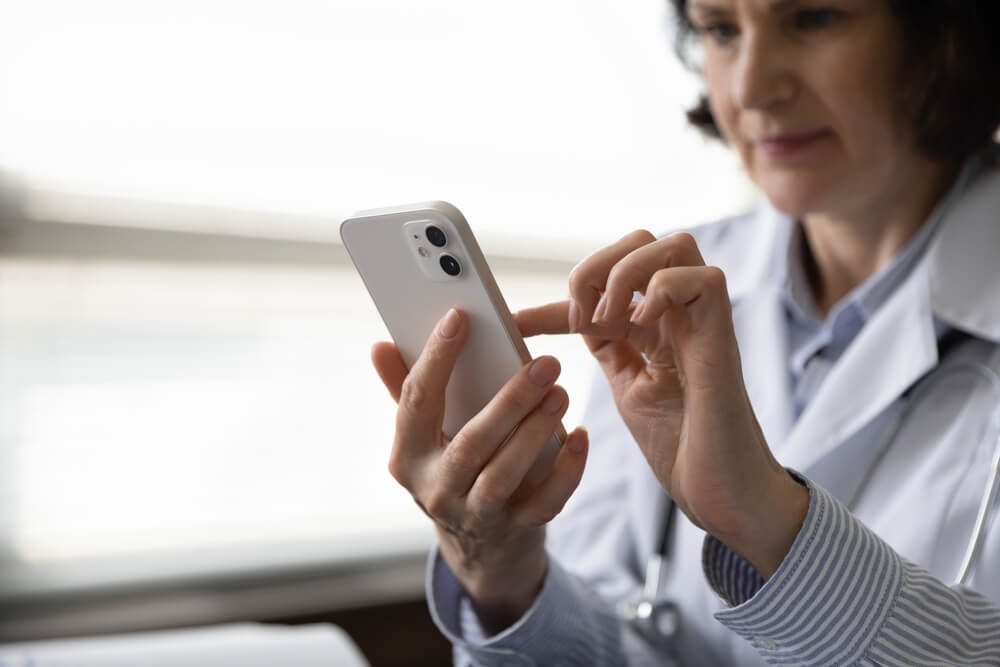 Since the Covid-19 pandemic, the introduction of mobile apps into pharma has drastically increased.
How mobile apps are reshaping pharma
Many pharma companies are still uncertain whether they should enter the digital healthcare market. However, recognizing the significant impact of digital technologies on our lives, the answer is beyond obvious.
Although pharmaceutical companies began to consider online solutions some time ago, many early efforts proved to be fruitless. Only after the COVID-19 pandemic broke out did the digitalization process really start to take place. In truth, the pandemic turned out to be such a driving force that 35% of those associated with the pharma field believe it accelerated digitalization by more than five years [1].
Innovations are being applied to optimize the entire product creation cycle. Telemedicine and EHR are being actively implemented in all sub-sectors of healthcare, including pharma. Meanwhile, the multichannel approach has already proven its effectiveness in physician-pharma interaction. 
The digital representation of a pharma-related product is a well-proven option to stay competitive these days. Mobile apps, as one way of this digital representation, have become an essential instrument for drug companies to enter the market. However, although mobile apps have many positive benefits, with improved relationships between pharma company representatives, doctors, and patients being one of them, the creation of a health-related mobile app is a significant challenge.
How is the pharma industry changing under the mobile app influx, what are the remaining challenges?
The pandemic — a driver of full-scale mobile app adoption in pharma
And not just in pharma. The pandemic has forced some and convinced others to go digital as quickly as possible. There is an emerging digital health space where both patients and medicine-related people have successfully found ways to adapt. This is what has come out of it:
People are increasingly accessing the web
More and more people are looking for med-related educational information in the digital space. This has caused a global surge in website traffic, with a reported 27.8% increase [2] in April 2020 (compared to April 2019). 
The easy availability of health information through the use of technologies has changed the way patients research medicines and personal health issues. They are taking their health into their own hands.
Pharma companies offer beyond "product information" value
According to a survey conducted by Accenture, 82% of HCPs indicate that they have noticed how pharmaceutical companies provide not only product information but also additional value that meets doctors' most pressing needs [3]. For example, "education on remote support".
Virtual meetings strengthen the relationship between both sides
According to one source, 65% of meetings between HCPs and pharma reps during the pandemic occurred virtually. These statistics are in stark contrast to the pre-COVID data, which shows that 64% of meetings were face-to-face. What's more, 87% of doctors were in favor of completely virtual or mixed virtual and face-to-face meetings even after the pandemic [4].
COVID-19 has had a positive impact on the frequency of device usage
44% of patients have started using new apps during COVID-19 to manage their conditions easier. Moreover, patients want more video consultations and fewer clinic visits [5].
Mobile app use cases
For example, both apps and wearable devices are used for:
Monitoring patient measures and medication adherence.
Identification of adverse drug reactions.
Ongoing connection with a doctor.
Collecting clinical outcome evaluations.
Management of chronic conditions. 
Systematic collection of patient data for clinical trials.
Decision-making support for healthcare professionals.
How apps are reshaping pharma
Patients are more involved in monitoring their health
Mobile apps assist patients in their treatment. They can also include controls provided by a clinician. In this case, an app is an intermediary, providing a seamless experience both for patients and doctors. 
Therefore, patients can monitor a wide range of conditions or achieve specific goals, such as lowering blood pressure and weight or improving mental health. Moreover, self-involvement in their own health plays allows patients to identify symptoms at an early stage. This way, they can more quickly decide on treatment and medication with their doctor.
The use of mobile apps can also assist in the systematic aggregation of each patient's data. This can lead to the following benefits:
Personalization or patient-centricity
With a cell phone at their fingertips, a user (with a doctor) can monitor their condition 24/7. As a consequence, it is possible to collect specific patient data with greater accuracy and efficiency. The aggregation of key patient data allows pharmaceutical companies to tailor treatments for individuals.
Disease prevention is objectively better than disease treatment. Apps help both to prevent diseases and to detect their early stages.  
Patient involvement and awareness + continuous monitoring + personalized data collection for better decision-making = disease eradication
The seamless remote exchange of information between the attending physician and a patient improves the treatment process and eliminates unnecessary visits to a pharmacy or doctor. Moreover, due to the remote nature, patients can obtain quality healthcare at times when face-to-face consultations are impossible. As a consequence, patients are not at risk of delayed treatment, whereas the lack of close contact protects both patients and healthcare workers from diseases such as COVID-19.
Today's digitally-savvy patients prefer to get the information they need in the shortest time possible. Previously, you had to wait a week, if not a month, to get an appointment or screening results. Now, online consultations, appointment platforms, and online med results have made the whole process much faster and quicker. 
Despite the positive trend toward technology and treatment synergies, mobile app development creates some obstacles for pharma organizations.
Difficulties in application development to overcome
Misunderstanding the end goal is a major obstacle in delivering a future-proof product.
Instead of continuing to develop further a digital product, pharmaceutical firms often abandon the project after the launch. Why? They simply don't know what to do with it next. Whereas a mobile app is a product that needs to be promoted and maintained.
Also, some pharma reps think in terms of trends. "Let's make a mobile app because they're popular now!" There's often nothing bad about following trends, but what's next? The trend may go away, but a useless app remains.
Finding: It is necessary to clearly answer the question of who the application is for, how it can help, how it can be further developed, in what form it will be more convenient (mobile or web app), and how to make it user-friendly.
Apsik is an example of a good app created by a Polish pharmaceutical company. The app is useful for allergy sufferers. It does not require registration, making it easier to get started.
Ryzykometr is an example of a bad app created by a Polish pharmaceutical company. A doctor with a license to practice cannot log in. In order to log in, he or she has to send an email in advance to confirm he or she is qualified to practice.
Funding: Usability is highly valued today. Doctors simply don't have time to deal with a cumbersome interface. The same goes for patients: they don't want to be stuck in an app for an hour after just going through the "registration" step. It is desirable to thoroughly research your audience and provide users with a safe and simple solution to their problems.
Throughout the entire medical app development journey, physician involvement is paramount. From the planning to the deployment stage, clinician participation can lead to more satisfactory results. With 7+ years in the digital medical marketplace and a team of medically savvy professionals, Brandmed can become your partner in bringing your idea to fruition. Shall we start? Contact us.
Global Data, COVID-19 has accelerated digital transformation timeline for pharmaceutical industry, https://www.globaldata.com/covid-19-accelerated-digital-transformation-timeline-pharmaceutical-industry/, [last accessed: 14.10.2022].
Statista, Coronavirus impact on health and medicine website traffic worldwide as of May 2020, https://www.statista.com/statistics/1112586/covid-19-impact-health-e-commerce-site-traffic-global/, [last accessed: 14.10.2022].
Accenture, Healthcare Provider Survey, https://www.accenture.com/_acnmedia/pdf-130/accenture-hcp-survey-v4.pdf, [last accessed: 14.10.2022].
Ibidem
Accenture, Permanently Altering Patient Behavior, 

https://www.accenture.com/_acnmedia/PDF-135/Accenture-COVID19-Patient-Treatment-Survey.pdf#zoom=40

, [last accessed: 14.10.2022].