How medical education becomes mobile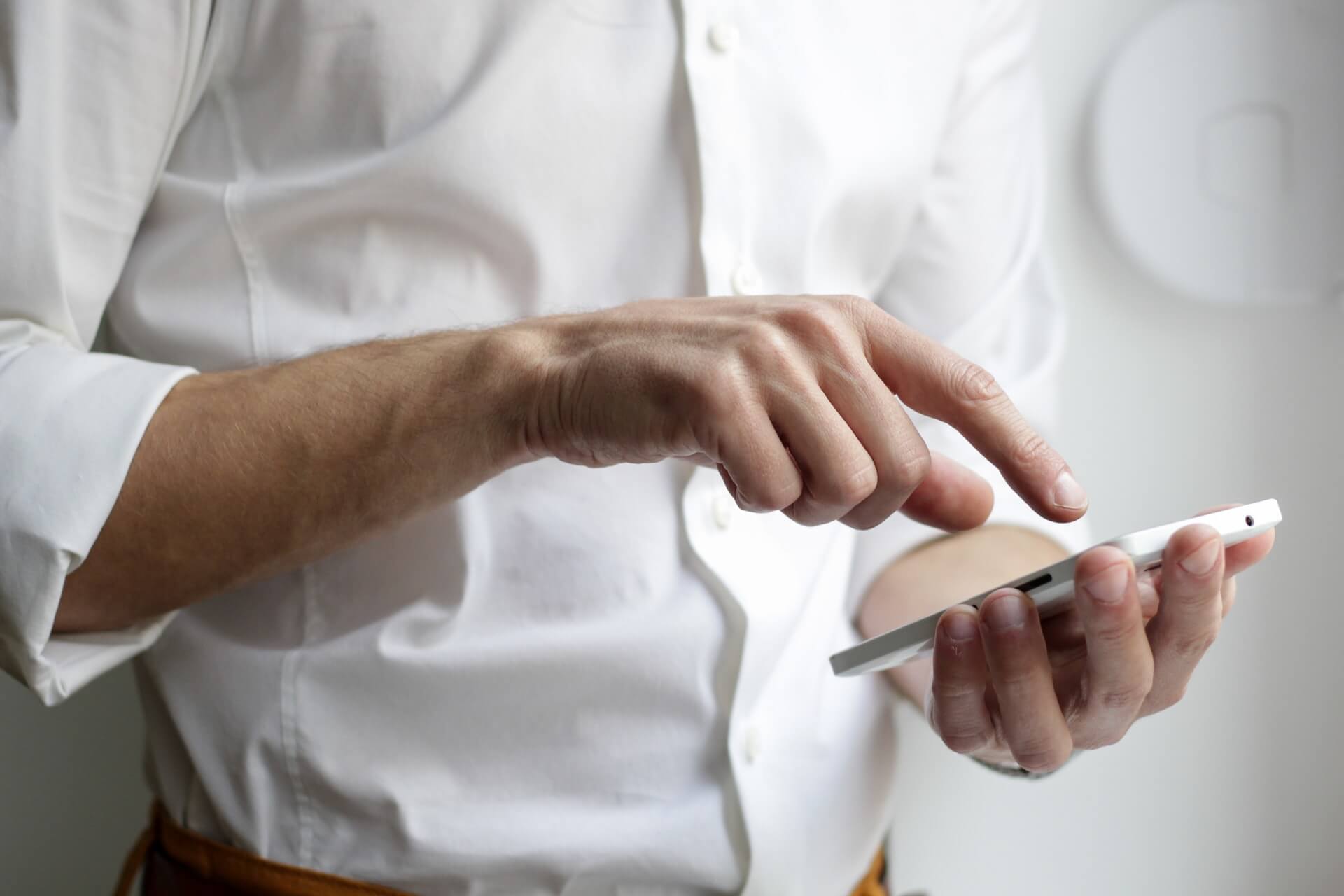 What are the benefits of mobiles in medical education, and how do they affect the perception of health-oriented educational content?
Education, at all levels, has undergone significant changes in recent decades, transforming classroom-based learning into an online format.  The recent Covid-19 pandemic has been a driving force behind the digitalization of such a complex and essential sector as healthcare, making our lives even more tech-oriented. 
But education is becoming mobile. It's an undeniable fact. As a result, it gives birth to a new concept regarding the perception of education by a medical-related audience. What's coming out of this? Read on to learn more about how the adoption of mobiles in healthcare affects education and the consumption of complex clinical information. 
Mobile-oriented medical education as a longstanding phenomenon
The British Educational Research Association has described people as "technology-equipped mobile creatures that are using applications, devices, and networks as a platform for enhancing their learning in both formal and informal settings" [1].
To claim the novelty of the mobile-driven education concept would not be entirely correct. Portable technology is hardly new to medical education. For example, personal digital assistants (PDAs) had been applied in medicine for ten years before the introduction of smartphones [2]. 
If it used to be one case in a million, today, it seems that technology-enabled education is becoming a widespread reality or, to be more precise, — mainstream.
Mobile-driven medical education in the modern context
In recent decades, healthcare education has evolved dramatically: from the traditional in-person teaching approach based on behaviorist theories of learning to a more constructivist approach where situational learning and critical thinking have become the main drivers of information absorption. 
Since technology has become an inseparable part of our lives, mobile apps are supposed to address issues other than the main one — learning. For example, a study by the Association for Medical Education in Europe (AMEE) points to the critical needs of users when downloading apps as safety, love, self-esteem, and self-actualization [4].
Now let's turn to the statistics:
More than 70% of users download mobile apps to access content
According to the Research Institute for Educational Sciences University of Salamanca review [5], the primary goal of most mobile device users in downloading an app is to get the content and only then for the sake of usability and security.
7.1 billion mobile phone users in 2021
Statista predicts that this figure could reach 7.26 by the end of 2022 [6]. Given this rate of growth in the use of technology, mobile learning can shift seamlessly from the mainstream to every day, long-adapted reality.
75% of teachers support the use of mobiles as access to educational resources
75% of medical school faculty and 55% of students found the usage of phones for accessing educational resources on the go effective [7].
Benefits of mobile medical education
Given the current pace of medical advancements, the amount of obtained information is enormous. Consequently, it is becoming simply impossible to examine and memorize everything. Modern tablets and smartphones have almost fully addressed this issue. 
Firstly, there is quick access to the latest information.
Secondly, mobiles are always at hand and thus help with information absorption. 
Thirdly, technologies provide simultaneous access for users from different parts of the world and enhance preceptor-trainee engagement, which breaks down geographical barriers to obtaining high-quality materials.
Mobile technology has the potential to boost the performance of educational activities from basic medical training to residency. One of the features that makes it so effective is mobility.
The research has found that mobile technology has significantly enhanced collaborative learning and practice through the unique features of mobiles, such as portability and a sense of individuality in terms of user experience [8]. Computers, in particular, are scarce in such features.
Improved information digestion
The above-mentioned study by AMEE has found that mobile devices can improve evidence-based medicine (EBM) usage and clinical decision-making [9].
Of course, this is achieved, among other things, by the previously mentioned seamless access to up-to-date information and, as a consequence, increased awareness of technically-advanced medical users to make those clinically important decisions.
Because many components of traditional medical devices can be embedded in smartphones, the overall cost compared to the medical education institution is reduced. 
Educators can simply use specialized mobile apps as devices. For example, take an otoscope. The device itself needs a light source and a battery, whereas a smartphone-based one doesn't — everything is already built-in. 
Cost savings are also achieved through the presentation of up-to-date clinical information in a single app. For example, instead of buying separate sources of medical content, all of them can be available in one app, eliminating the need for additional costs.
How to use mobiles in delivering clinical educational content
Some will find satisfaction in a book, while others will prefer to dive into digital content. Everyone consumes information differently. But the "beauty" of technology is that information can be presented in many ways other than text and pictures. In some ways, it can be called evolution in content intake.
In what ways can mobile apps provide medical information? 
Here are just some of the ways to make complex materials into an easy-to-understand form:
Quizzes to support medical knowledge
Quizzes based on clinical cases and scenarios can help improve the practitioner's experiential knowledge and prepare him or her for possible response pathways with which he or she will already be familiar.
Close-to-reality visuals and video-focused apps
Medical content creation can be about generating visuals as well. For example, applications with a focus on visual components and live illustrations of the medical practice, such as anatomy atlas, 3D imaging, or videos in real-life medical surroundings, can make the medical research experience close to reality. In terms of practicality and the lockdown, it works quite efficiently.
Challenge-based education-focused gamification results in a 34% student performance increase, while 67% of students find game-focused learning is more engaging in comparison to traditional approaches. At the same time, 89% of students increased their performance with a gamification approach to education than those who received lectures [10].
A hub with all types of content
Solutions that provide a single source of clinical resources, insights, practices from healthcare experts, and content geared toward different medical fields can be another way to raise awareness in a particular area of medicine. Thus, a single hub of expert information can be used by both students and continuing healthcare professionals.  
At Brandmed, our team of experts combining healthcare and tech backgrounds can bring your mobile and web medical education vision to life. Let's lead the development, visualization, and advancement of healthcare solutions together to facilitate the adoption of digital medicine to the public.
https://www.bera.ac.uk/blog/collaborative-learning-enhanced-by-mobile-technologies 
https://edc.abzums.ac.ir/_edc.abzums.ac/documents/99/amee%20guides/number/101%20-%20150/no%20105_mobile%20technologies%20in%20medical%20education.pdf 
https://biomedres.us/fulltexts/BJSTR.MS.ID.004420.php 
Ibidem
https://www.researchgate.net/publication/268387329_A_systematic_review_of_using_mobile_devices_in_medical_education 
https://www.statista.com/statistics/218984/number-of-global-mobile-users-since-2010/#:~:text=In%202021%2C%20the%20number%20of,projected%20to%20reach%207.49%20billion
https://www.ncbi.nlm.nih.gov/pmc/articles/PMC4029126/ 
https://journals.sagepub.com/doi/full/10.3102/0034654317704307 
Ibidem
https://financesonline.com/gamification-statistics/#:~:text=Challenge%2Dbased%20gamification%20in%20education,lectures%20(ScienceDirect%2C%202020)
https://mcdreeamiemusings.com/blog/2019/6/22/going-mobile-a-review-of-mobile-learning-in-medical-education
https://mds.marshall.edu/cgi/viewcontent.cgi?article=1216&context=mgmt_faculty
https://bmcmededuc.biomedcentral.com/articles/10.1186/s12909-018-1264-5